Levitaion is 
an innovative brand and bottle packaging system for the delivery of tea

. The generation system aims to encourage people to take time for moments throughout the day to slow down and take a break from their work or study.
For operation:

 People have associated tea with relaxation by experiencing the various steps of the brewing and drinking process. thus, the packaging will preserve the traditional tea-brewing process. The way the system works is that you simply press the button on the cap to inject tea into the pure water. Watching the tea slowly diffuse into water relieves stress. Meanwhile, it retains the convenience of popular ready-to-drink tea containers. You can bring it with you and enjoy it anywhere. 
For sustainability:

To personalize the reusable system, you can customize your tea bottle on the website by choosing various colors options. The flavor capsules are made of wax which is completely biodegradable, After use, you simply throw them in your garden along with other compostable materials.
Secondary Research

. According to the world's leading market intelligence agency, Mintel Group released a report of current U.S. tea market, it shows a huge development of RTD (ready-to-drink) tea, it represents 77% of entire tea market, and still growing rapidly. However, highly functional teas are whitespace within the RTD tea market, and they found the first benefits that would motivate customers to purchase a tea drink is stress relief. Since tea is an original relaxing drinks because of its natural ingredients theanine, an amino acid in tea that can manage and reduce stress levels (Unno et al., 2016) (William et al., 2019).

Th

ere is an opportunity for RTD tea drinks that promotes relaxation for tea drinkers.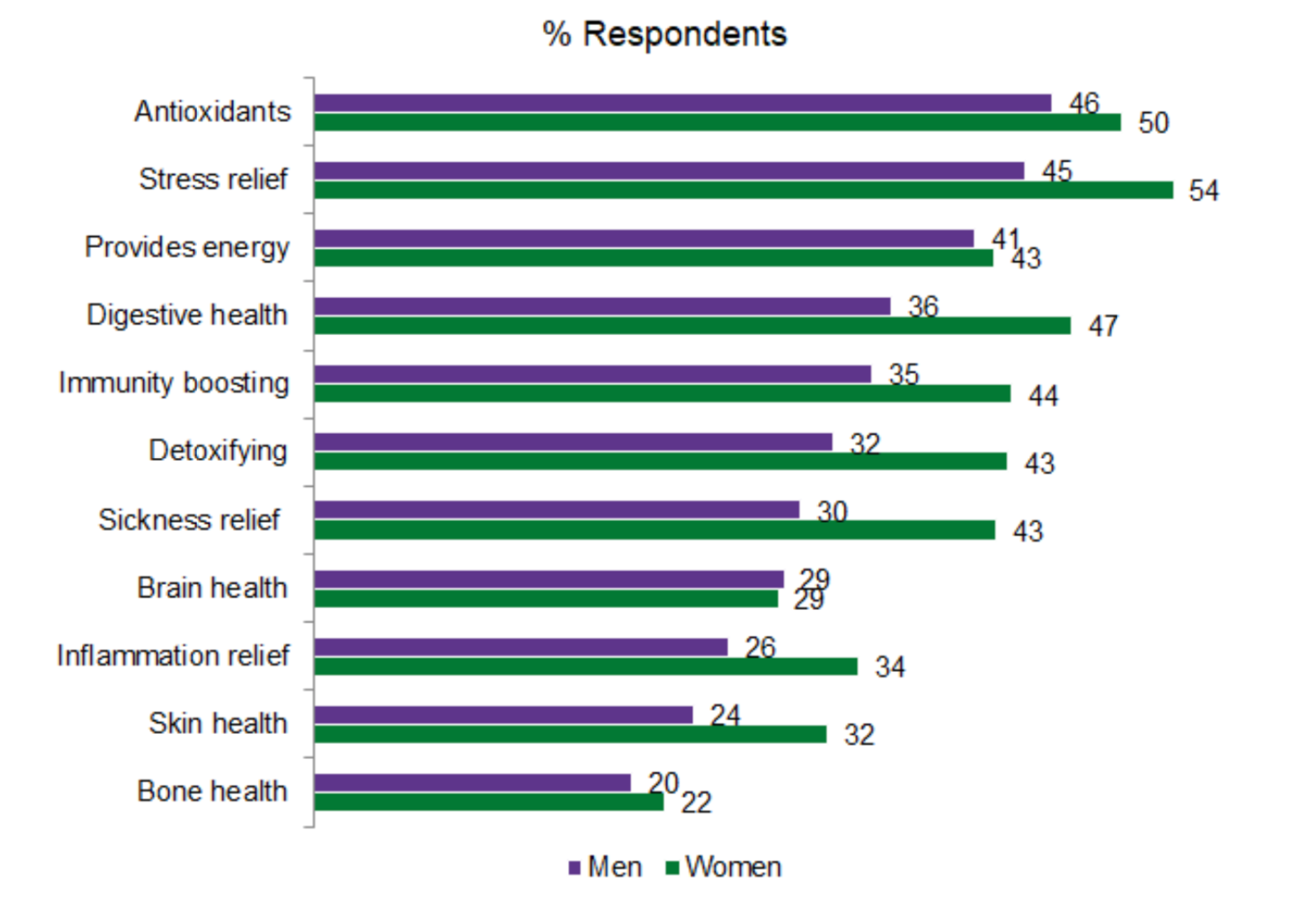 Content Analysis

. To have a better understanding of the current RTD tea market, I conducted a content analysis. I chose 43 beverage brands/products from the market, including RTD tea, bagged & loose leaf tea, RTD tea's competitors sparkling tea, sparkling water, energy drinks and RTD coffee. Based on those beverage's official websites and consumers' feedback online, I made color coding to these features. On the scale of 0 – 5, where a score shows blank means, there is no such feature of this brand/product, and a score of 5 means this feature is possessed by the brand/product.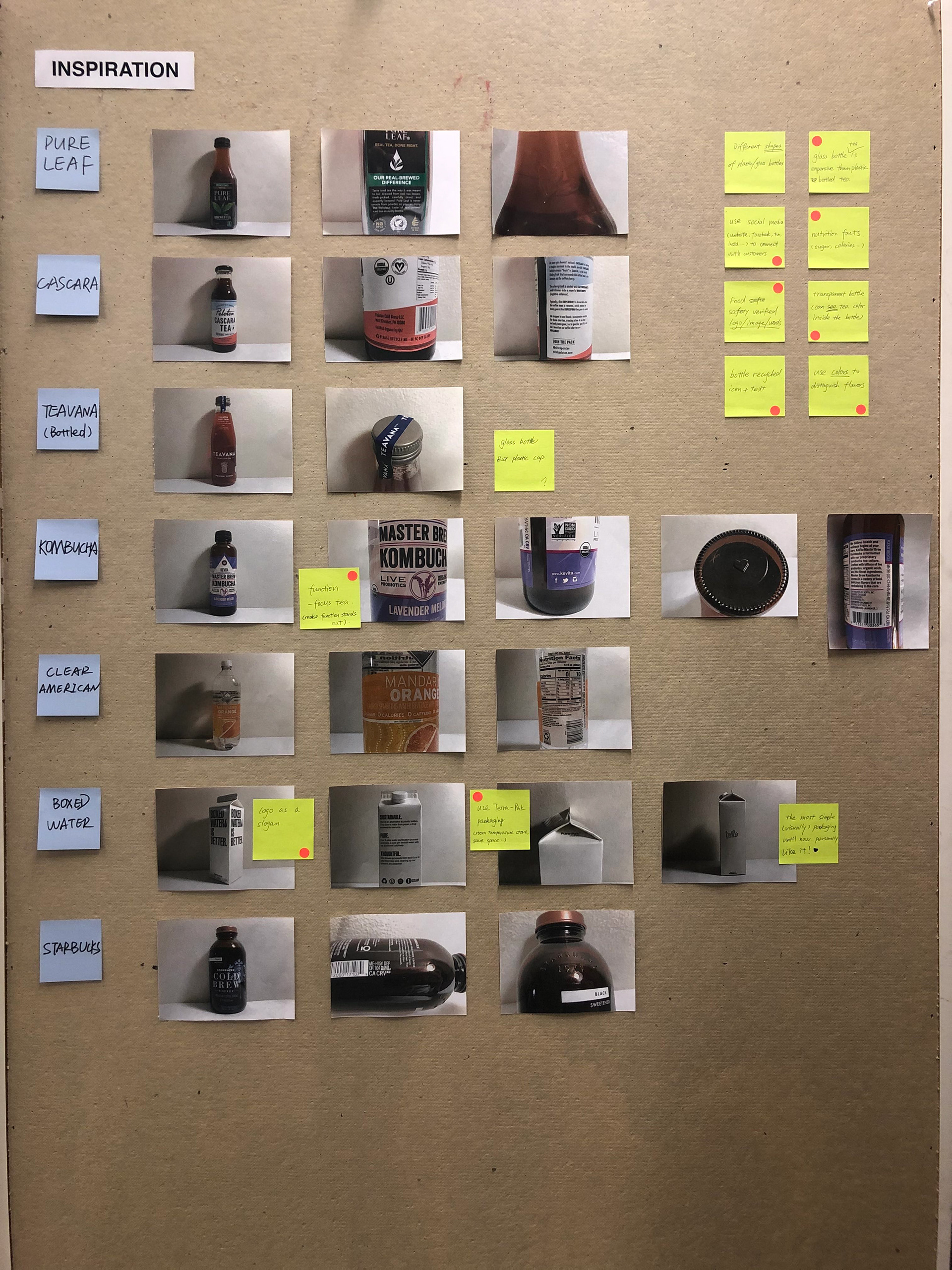 I made color coding to some features. On the scale of 0 – 5, where a score shows blank means, there is no such feature of this brand/product, and a score of 5 means this feature is possessed by the brand/product. The results indicate a gap exists for RTD tea for functionality.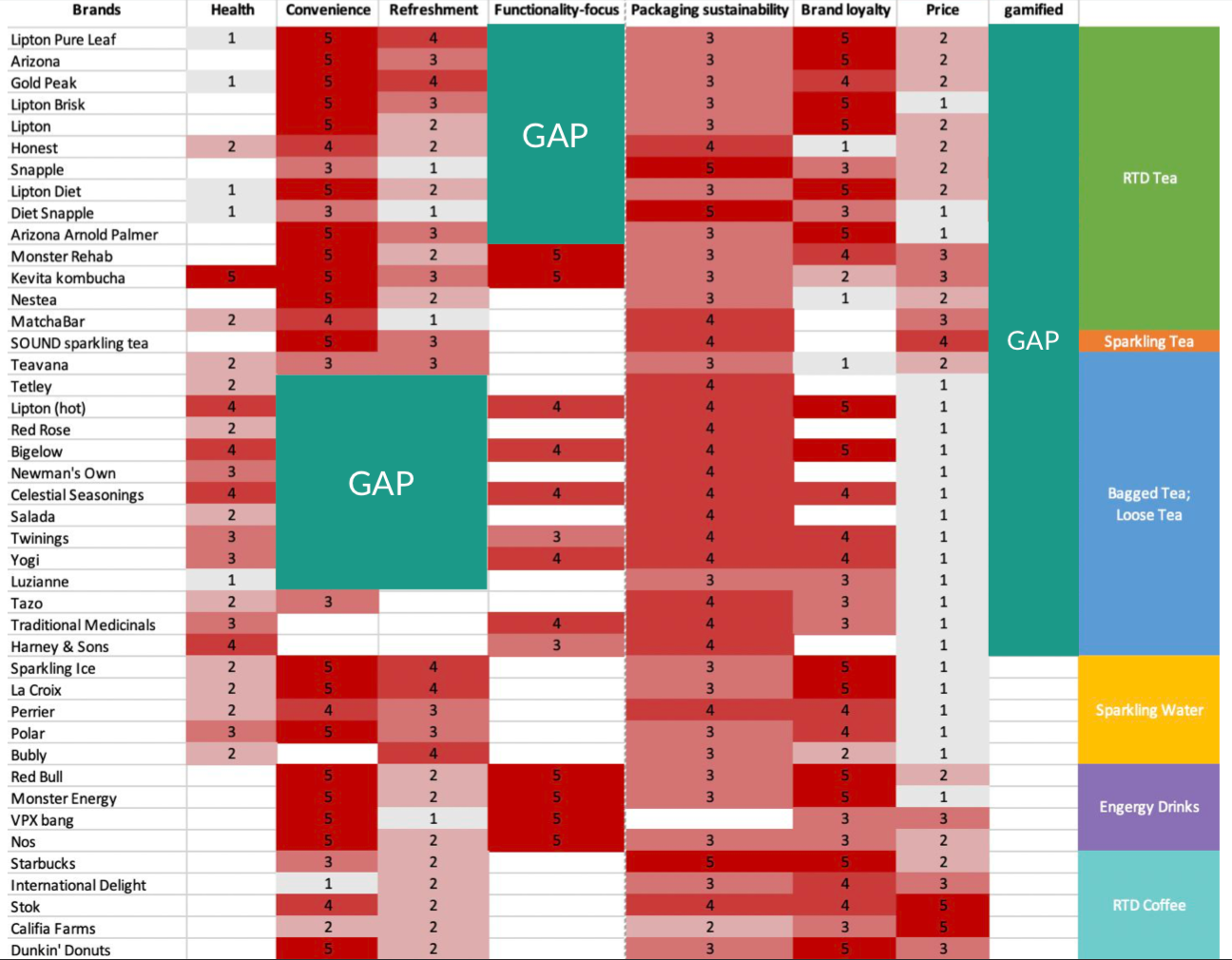 For WHO?

91% of Generation Zs between ages 18-21 felt stressed in past month compared to 74% of adults overall (American Psychological Association, 2018, Stress in America). And the avid base of daily users are those 18-24 years old (Gen z), Hispanic consumers, and parents (Longanbach, 2018, "Tea trends").

Thus, the target audience will be Generation Z.
Online Survey. 
To learn about Generation Z's perception of current American-based RTD tea as well as relaxation, I distributed an anonymous online survey to Syracuse University students (n=21). Among their answers, the

t

hree adjectives or nouns that come to mind when people think of relaxation, I coded into a word cloud​​​​​​​.
​​​​​​​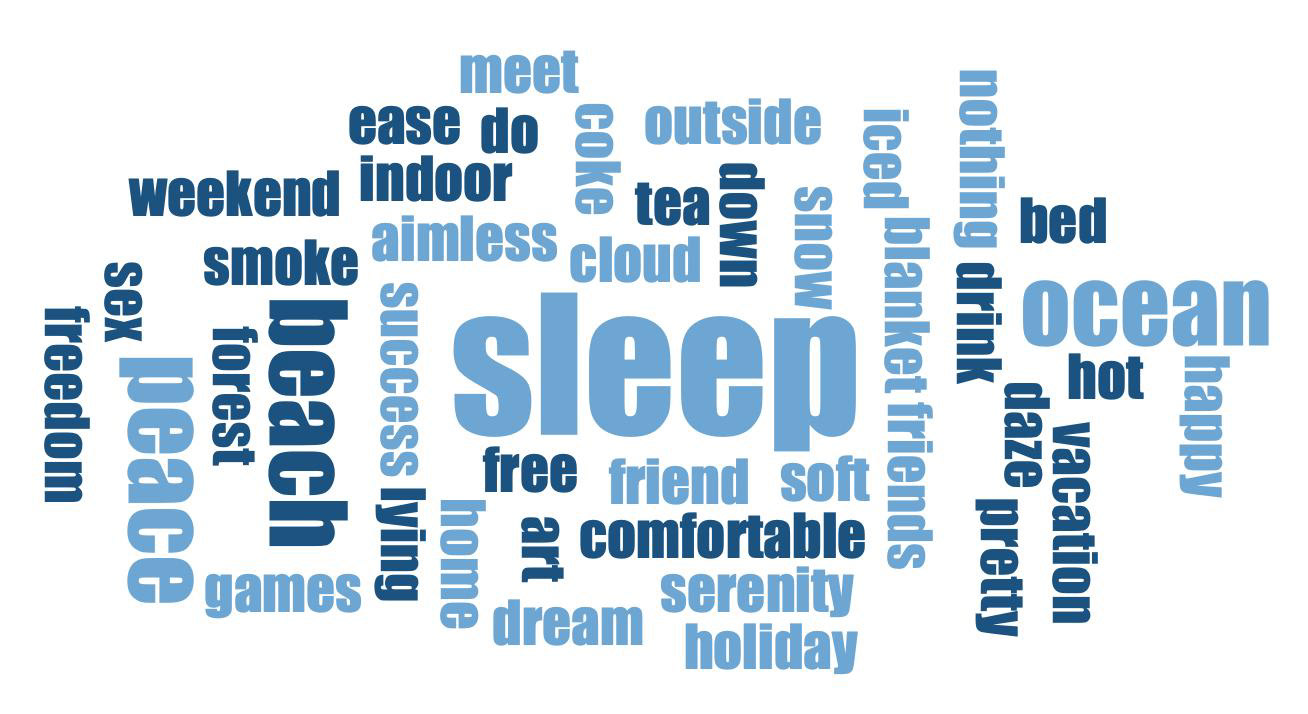 Bulletin Board Research

. A qualitative research method to gather people's perception to "relaxation". People who belongs to Generation Z would share their comments or images about relaxation together: https://padlet.com/hzhou25/43hck1zctj5u.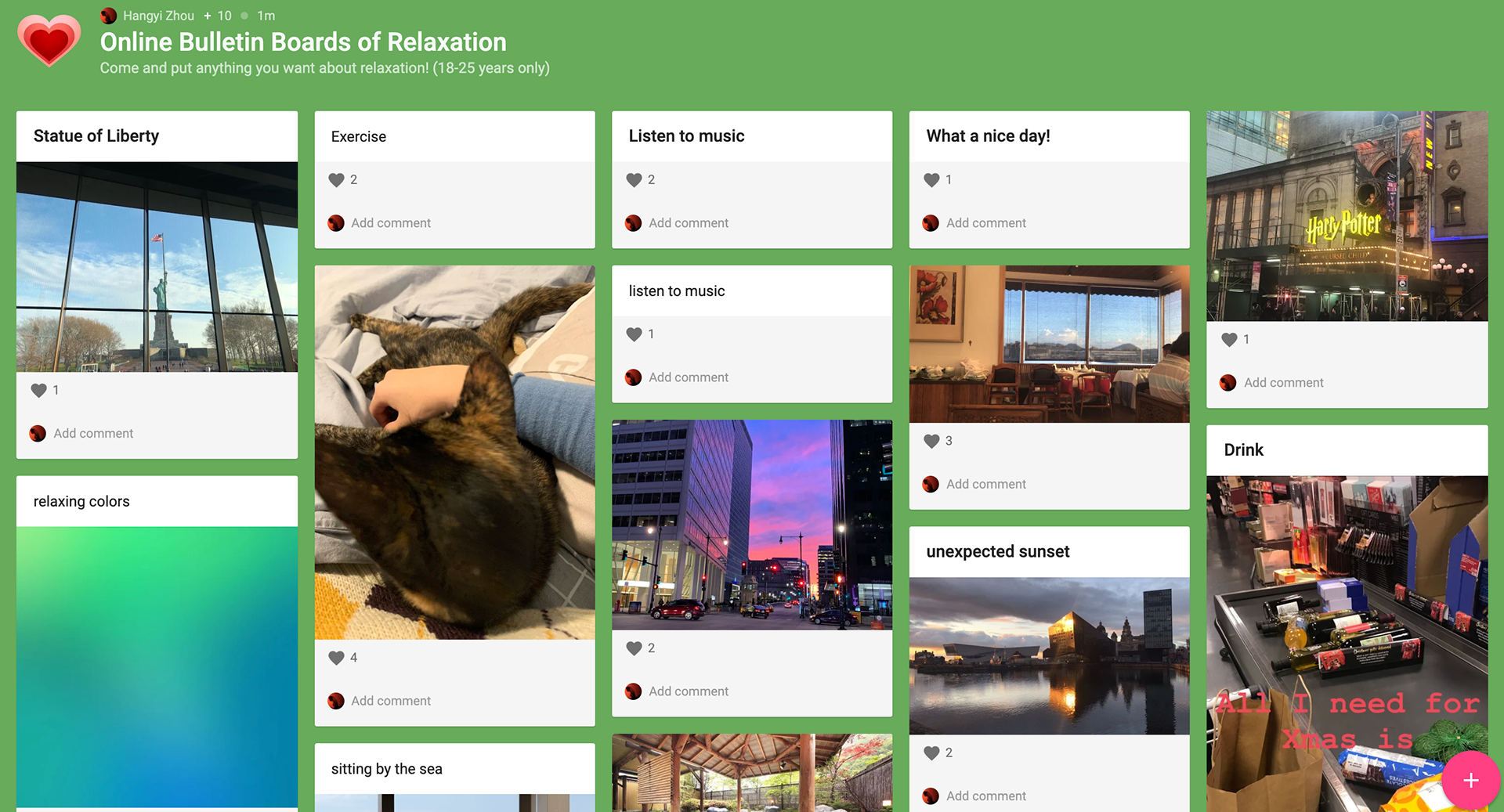 Attribute Lisiting

. Identify as many attributes (or characteristics) of a product or service as possible.Then, explore modifying each attribute to reveal exciting and new possibilities.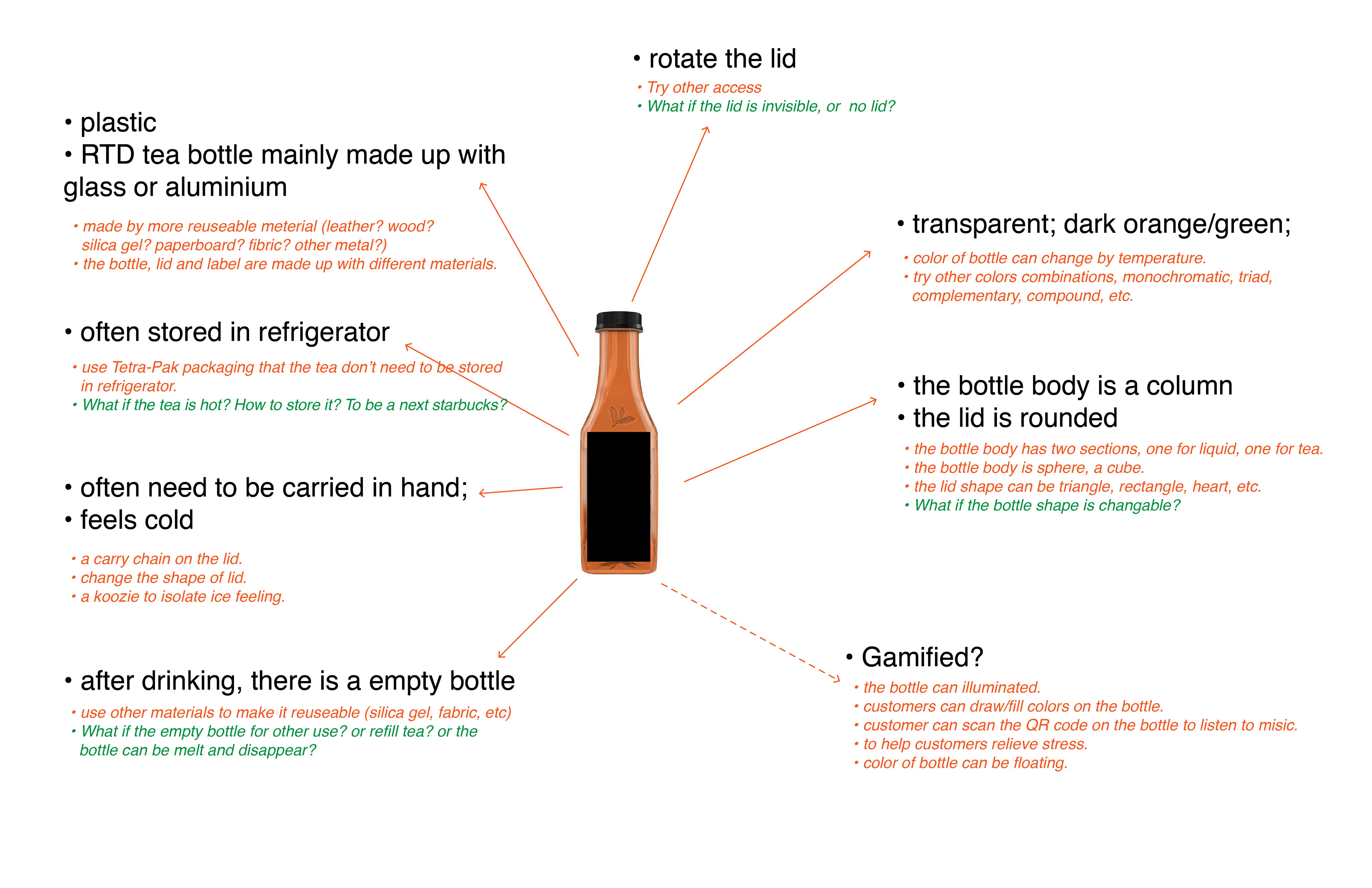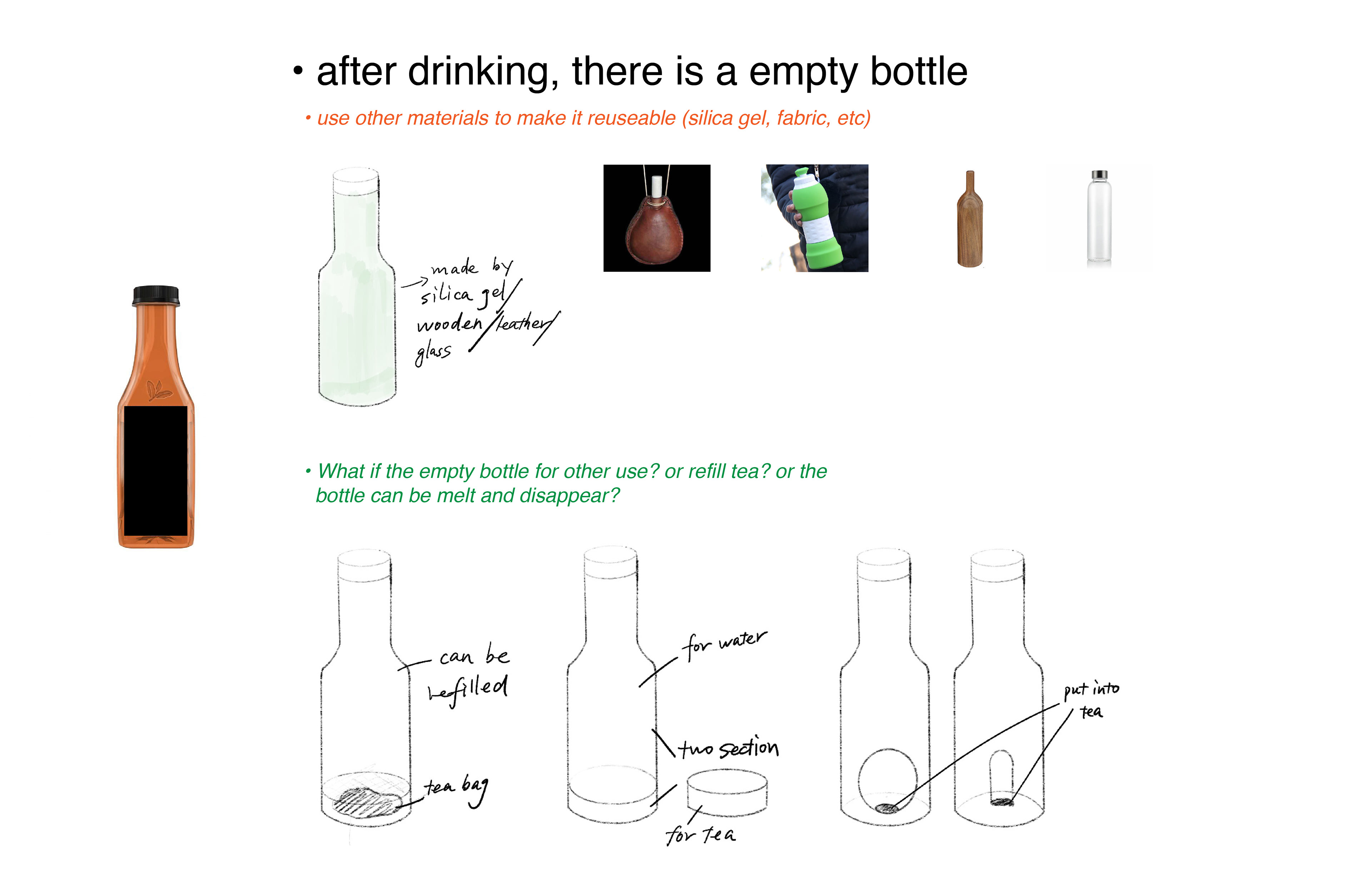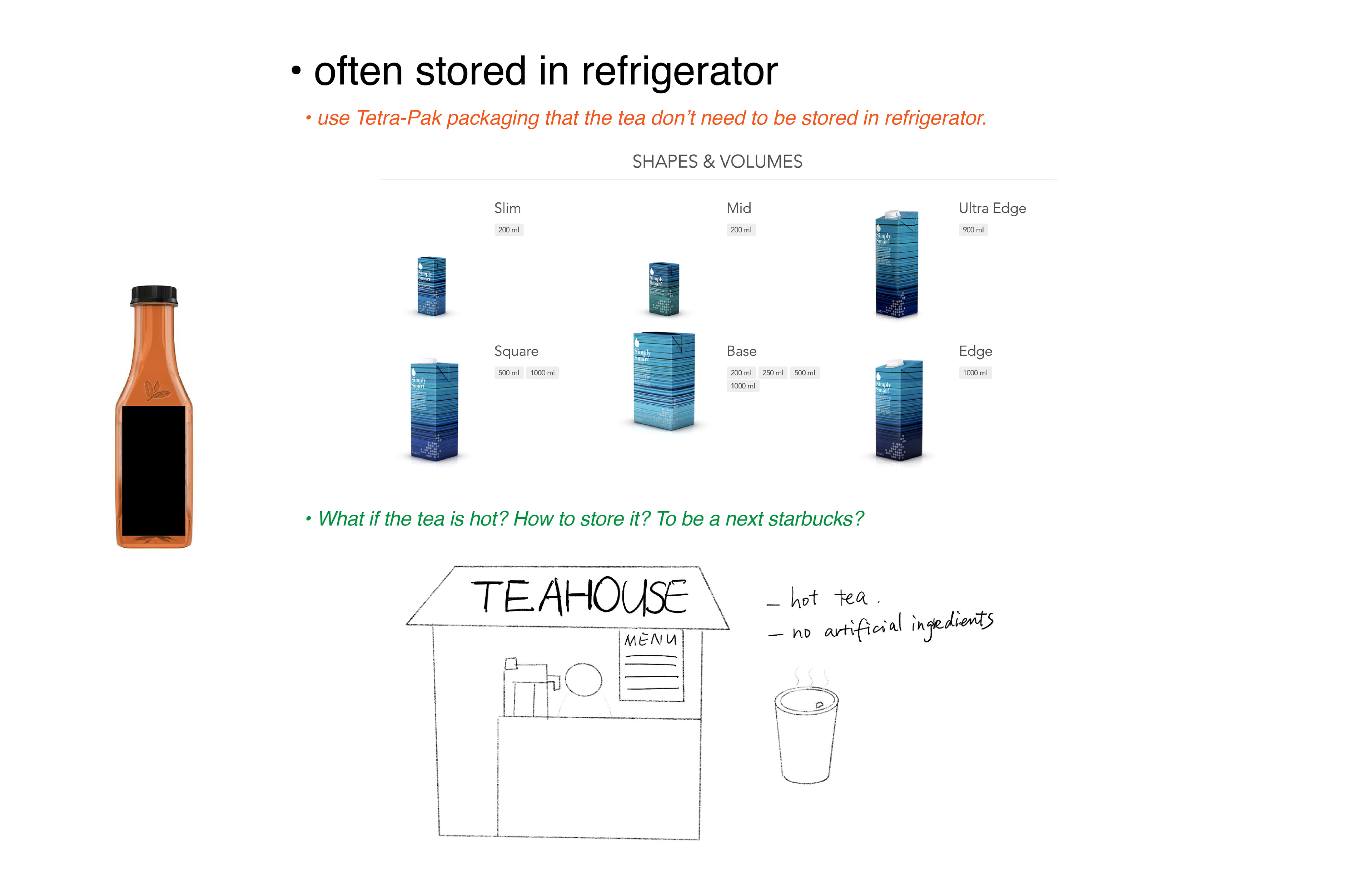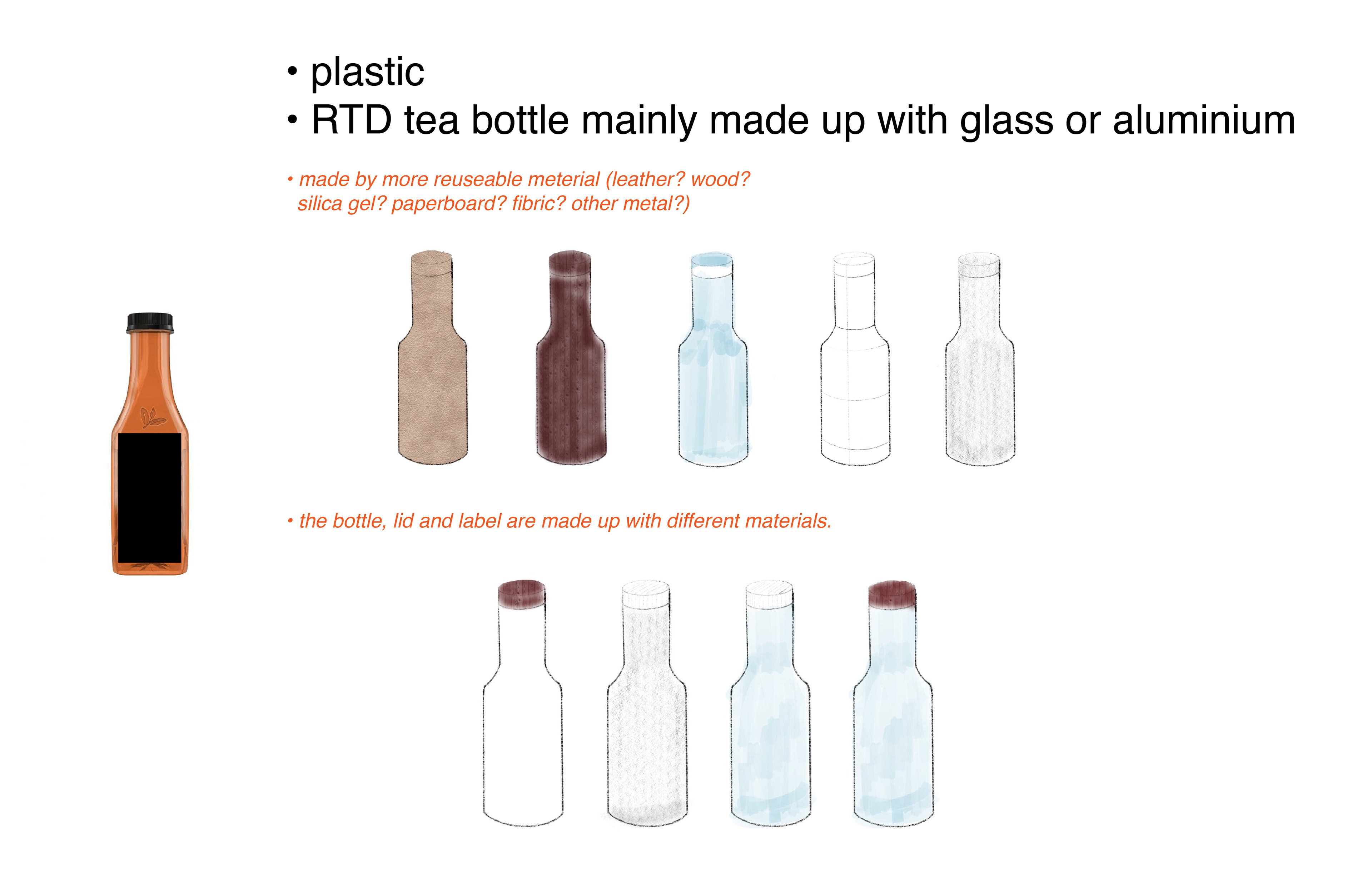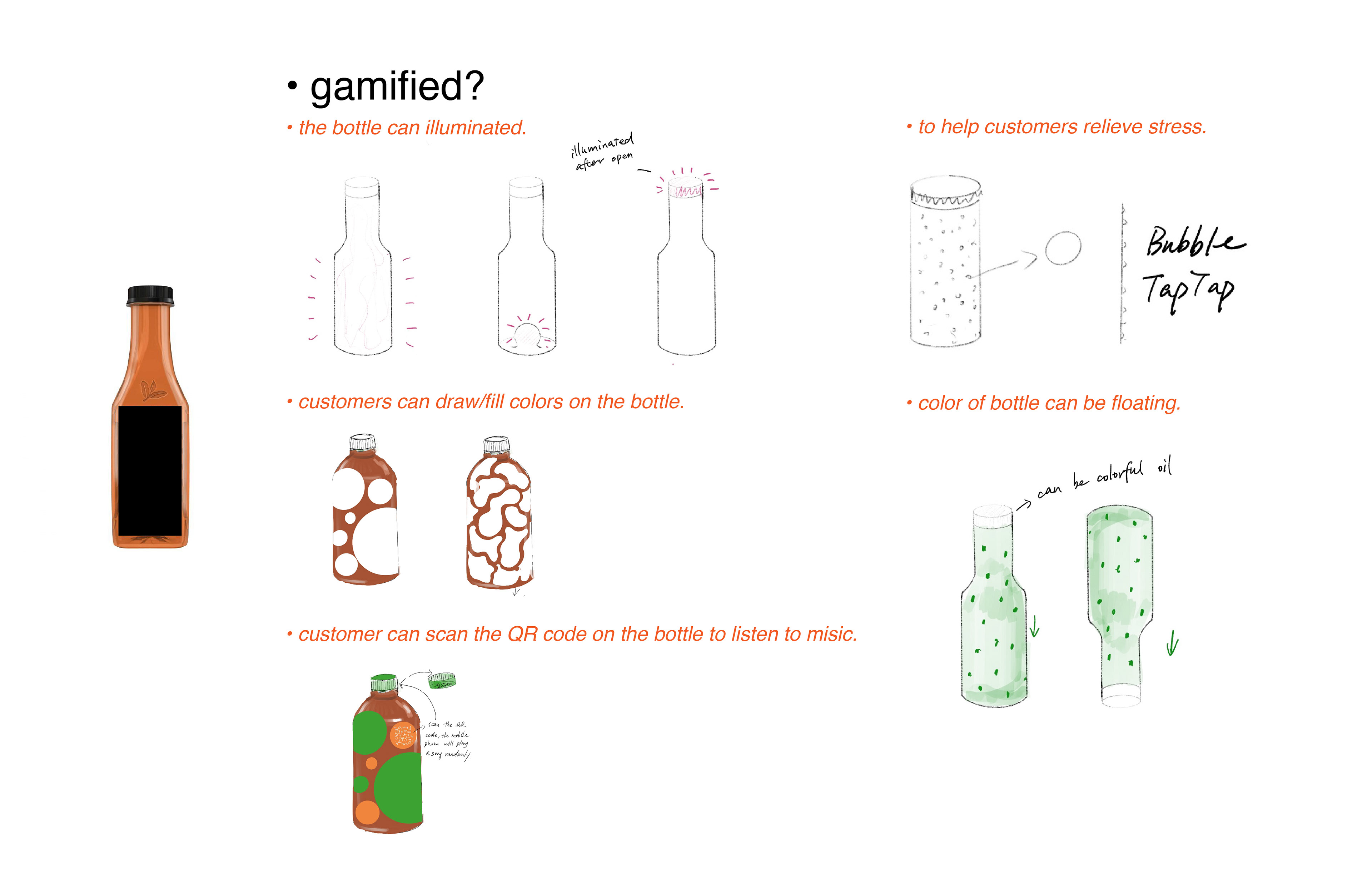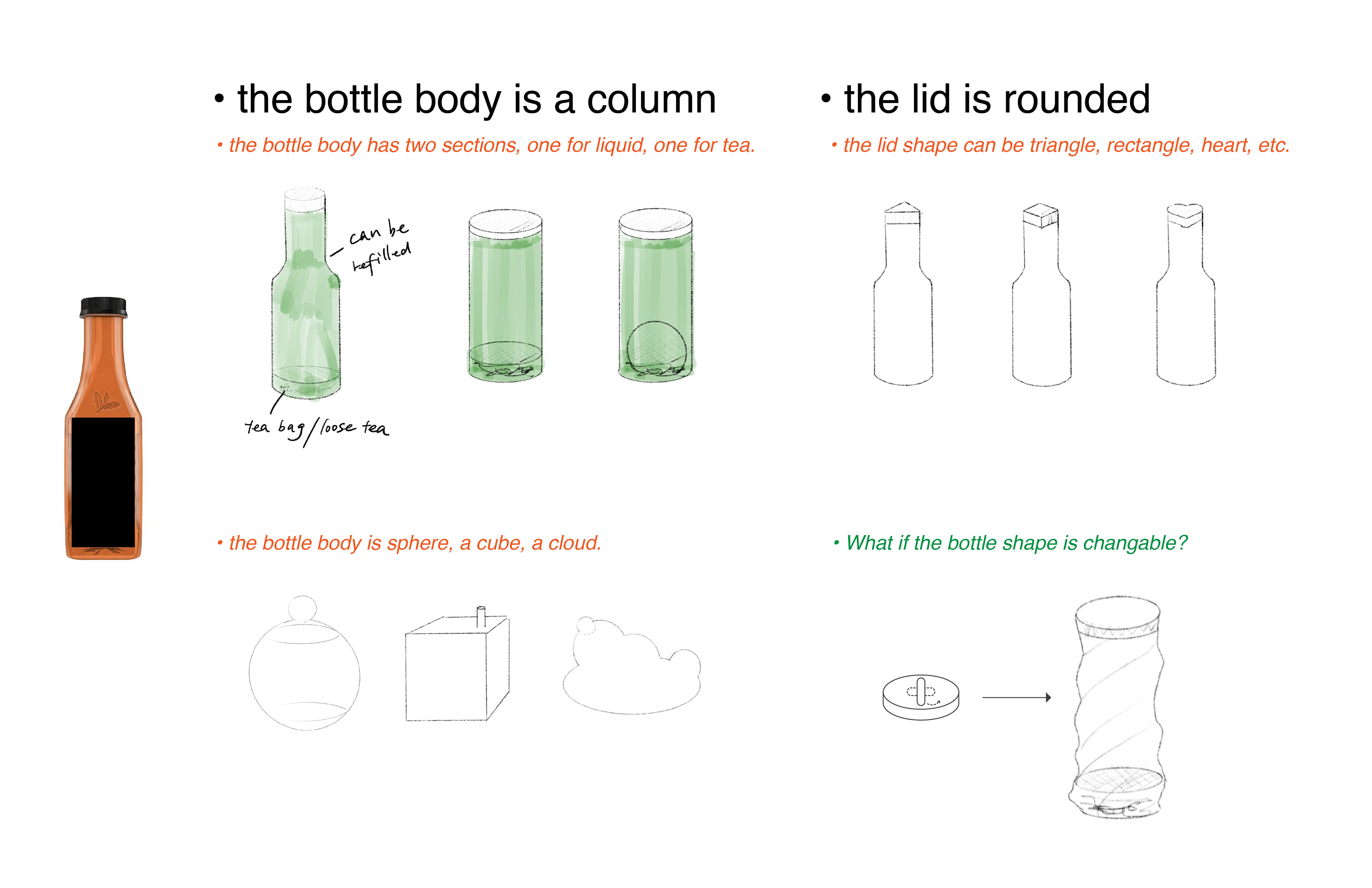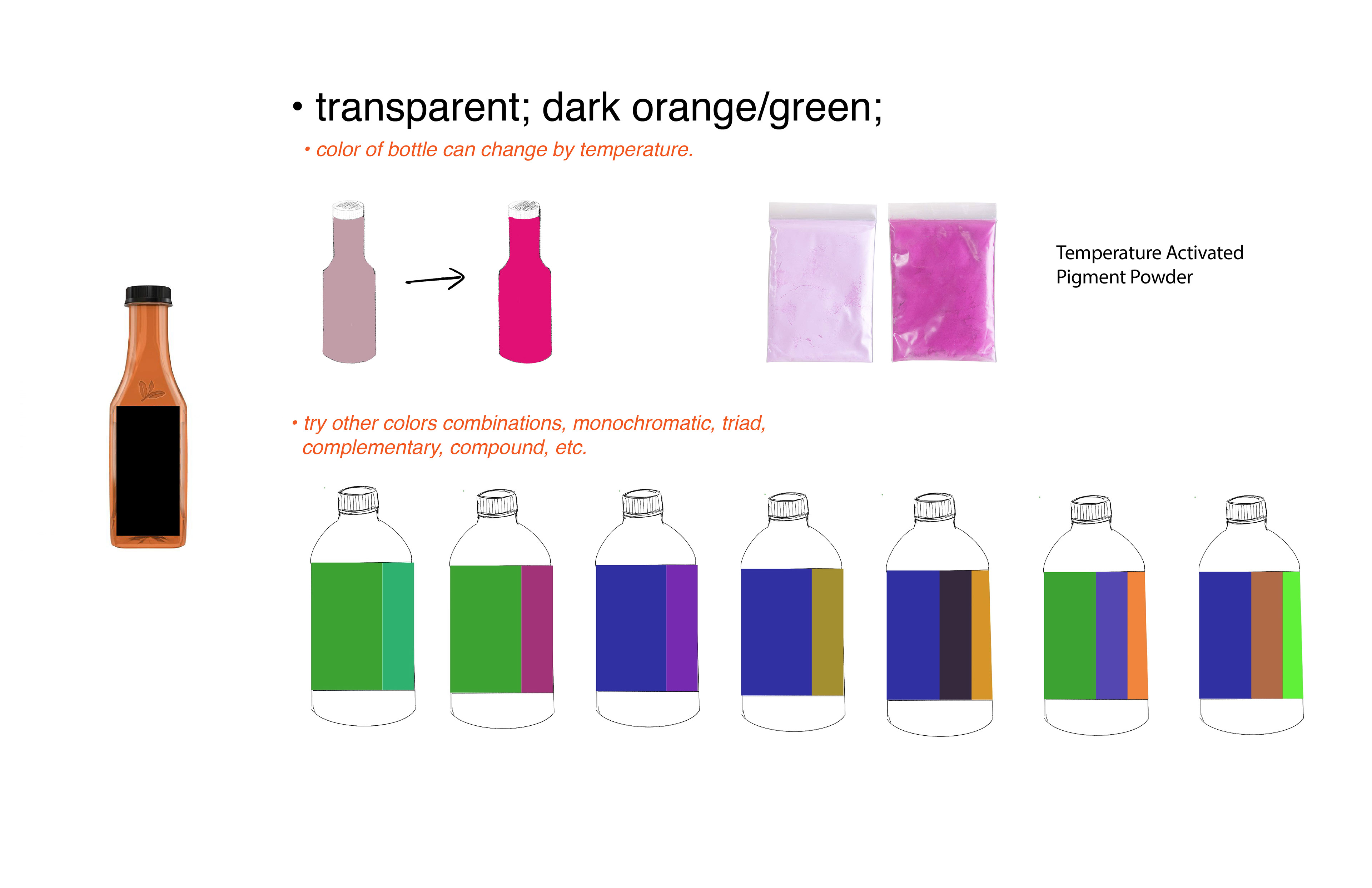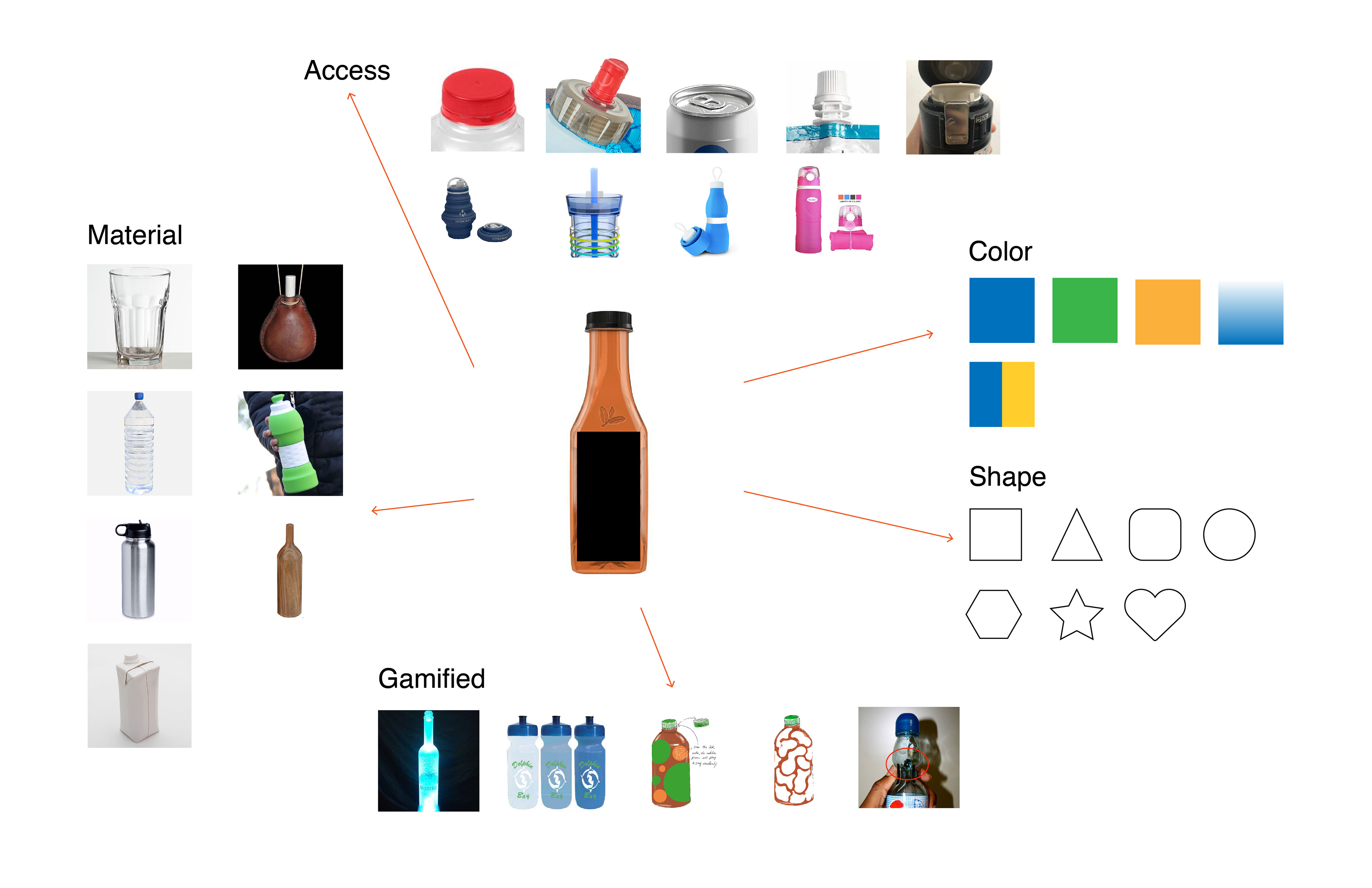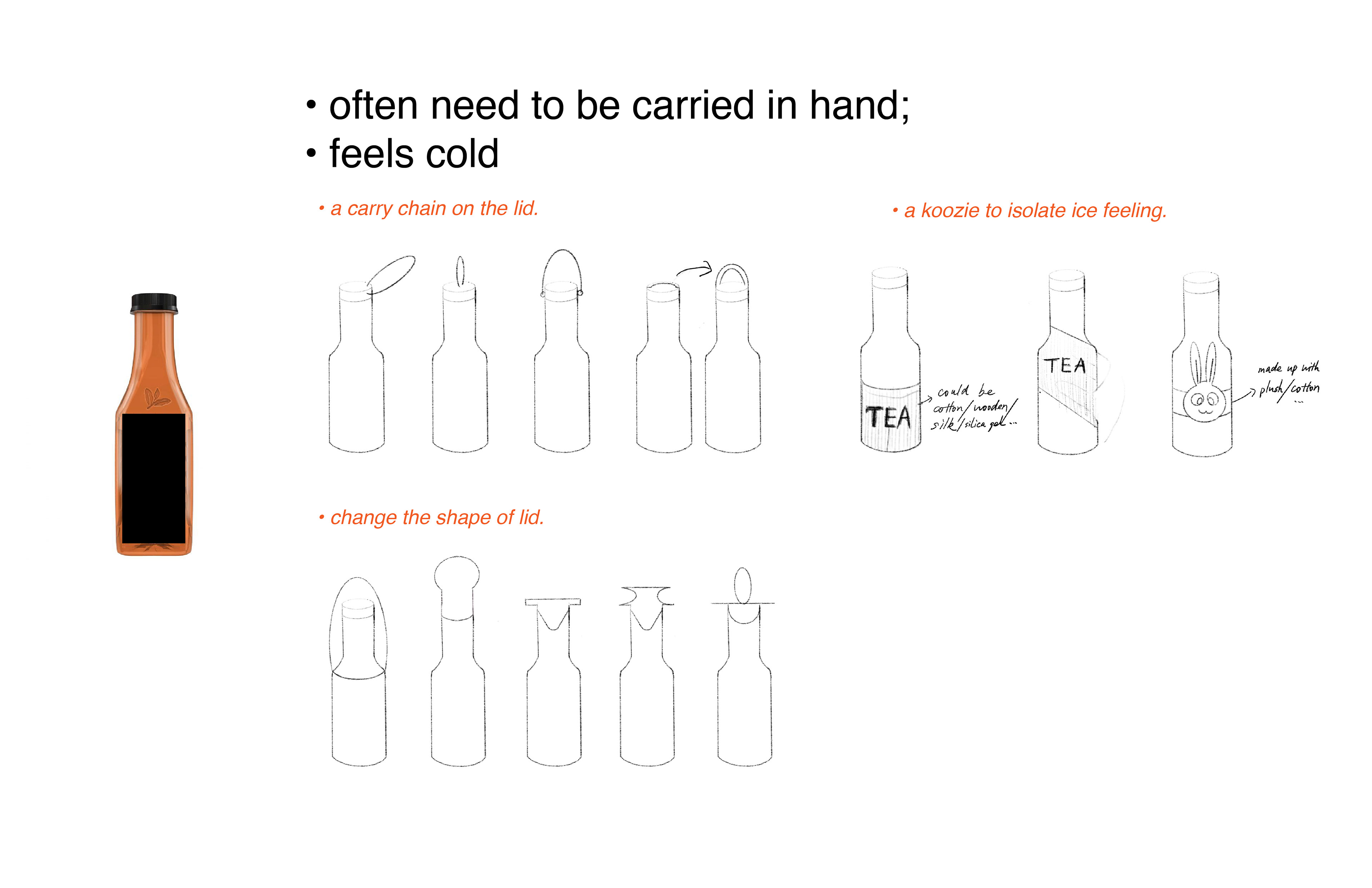 Based on the above ideas, I made some bottle sketches, after sharing with my participants, I got some feedback: they'd like to have a reusable, sustainable tea bottle.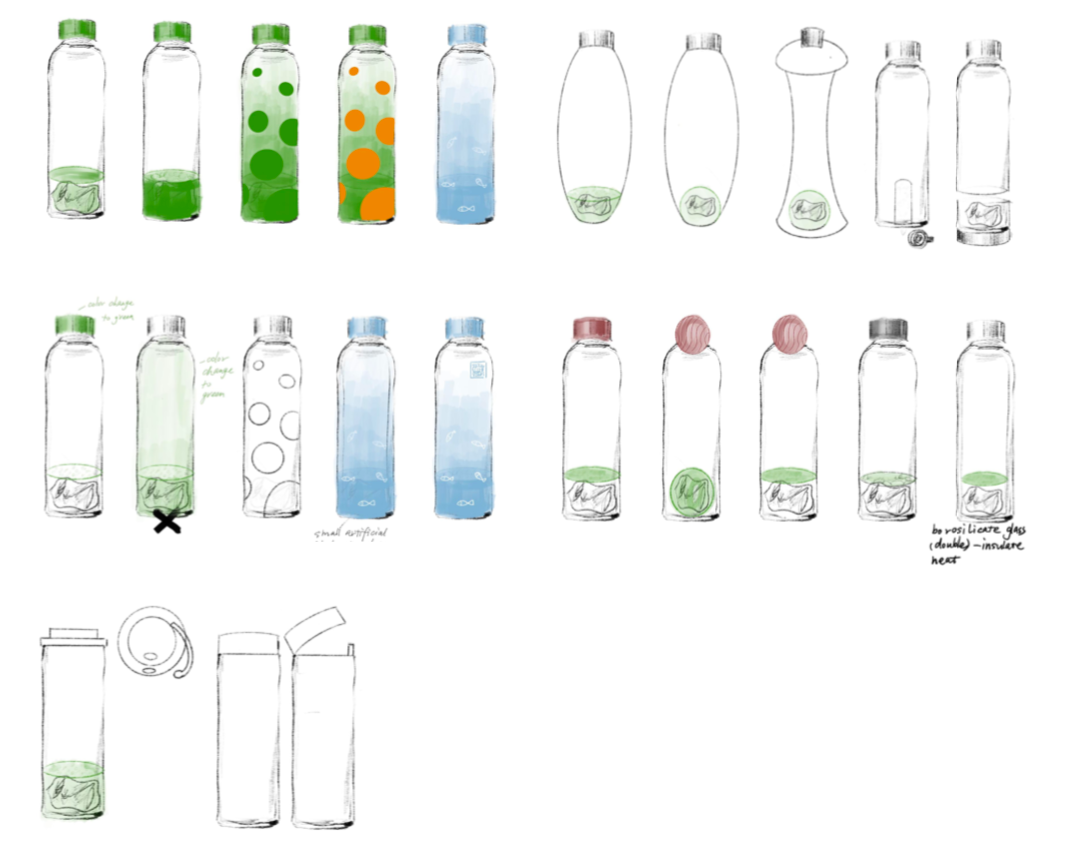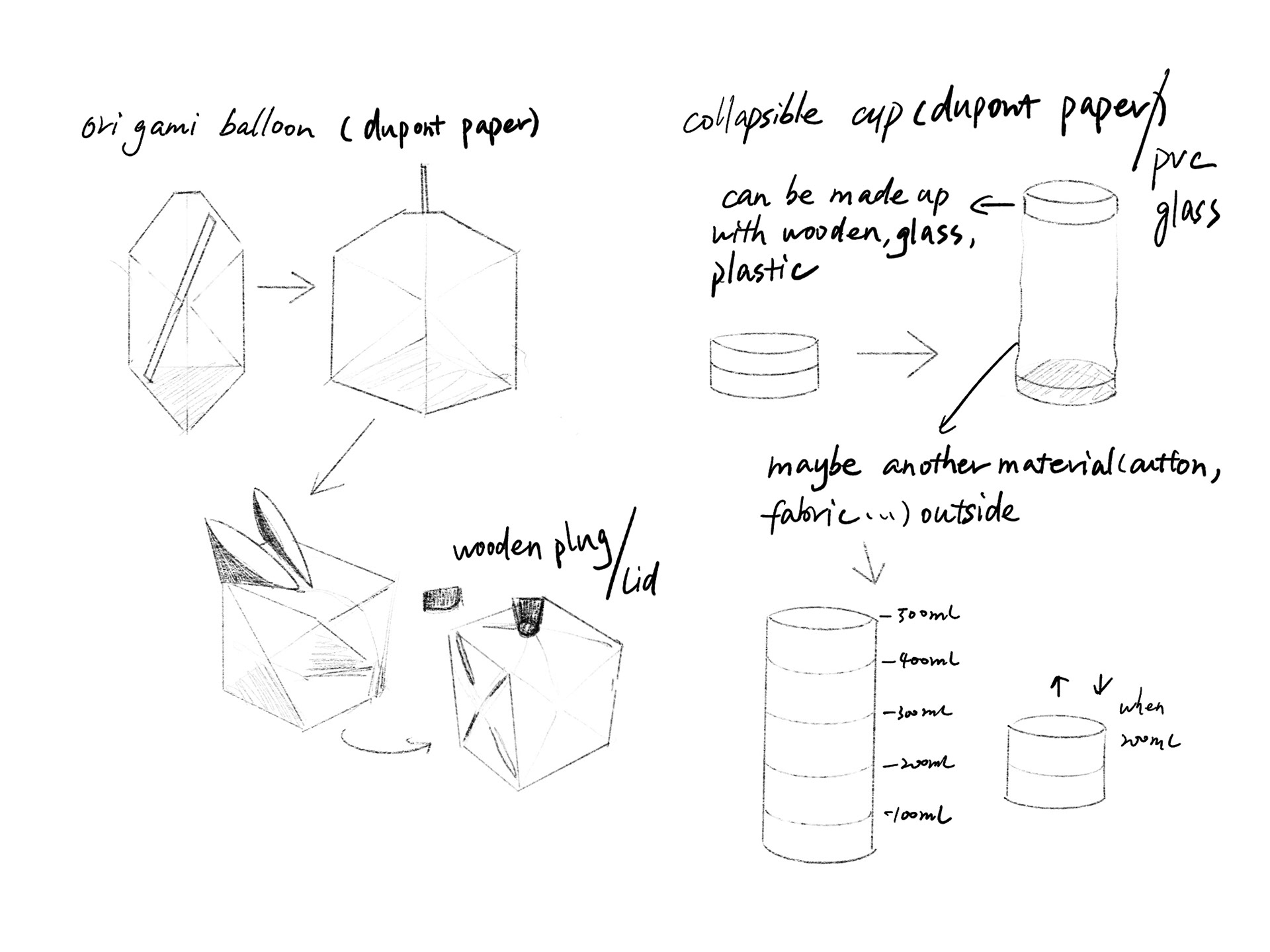 Customer Journey Map

. Meanwhile, I was also thinking about how to promote this new product. Thus, I made two customer journey maps to identify promotion touchpoints. 
According to the journey maps, there would be a brand style book to serve

a

guideline for identity and promotion

as well as two touchpoints: 1).

A tea delivery system design

based on packaging to differentiate from other products and stand out from competitors; 2).

A brand website

to connect with the audience. So the following context will be separate into three parts.
Tea delivery system

 design
The core of the system design is leaving people some moments to slow down and take a break from work or study by experiencing the delivery of tea. Thus, I developed a way of combining tea and water by pressing a button to release concentrated tea into the water, smoothly and slowly diffusing the concentrated tea to produce a bottle of tea drink.​​​​​​​
​​​​​​​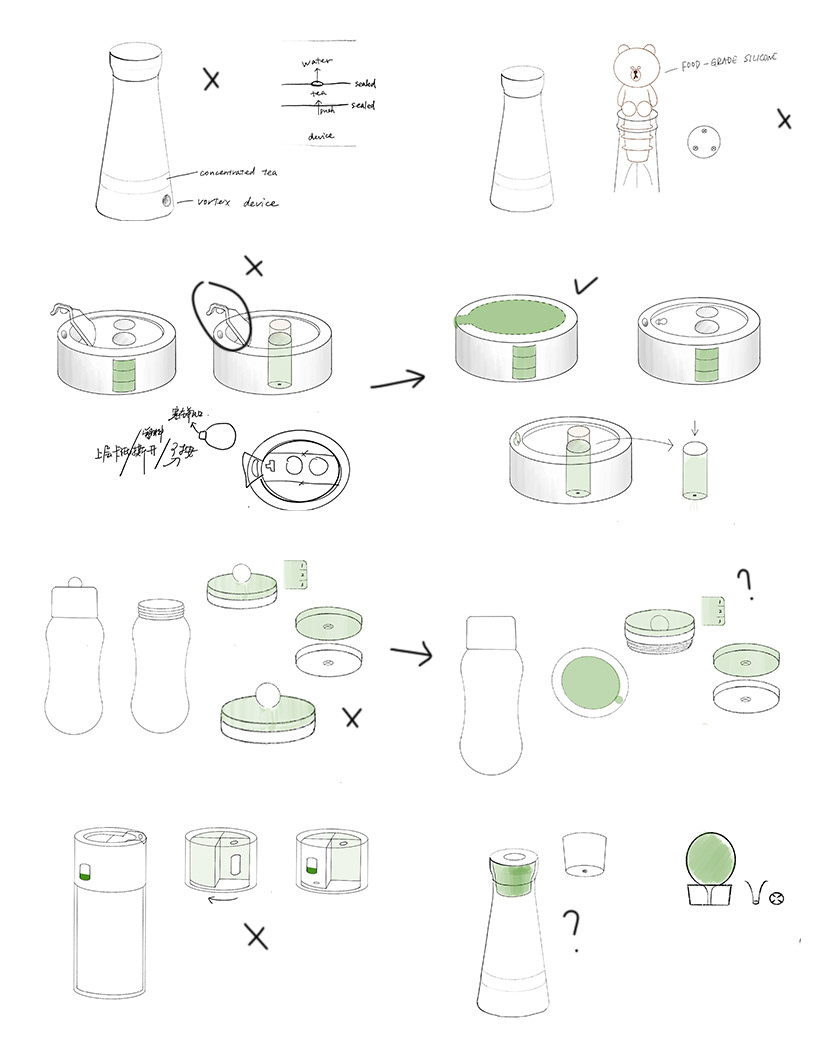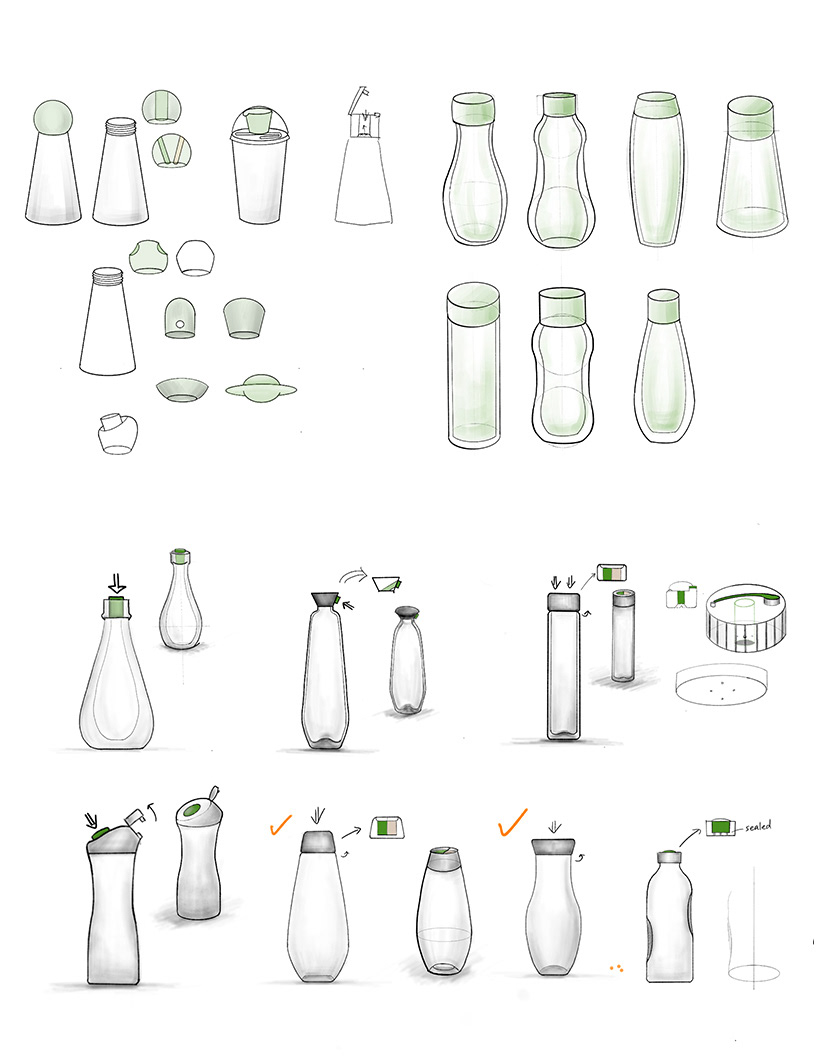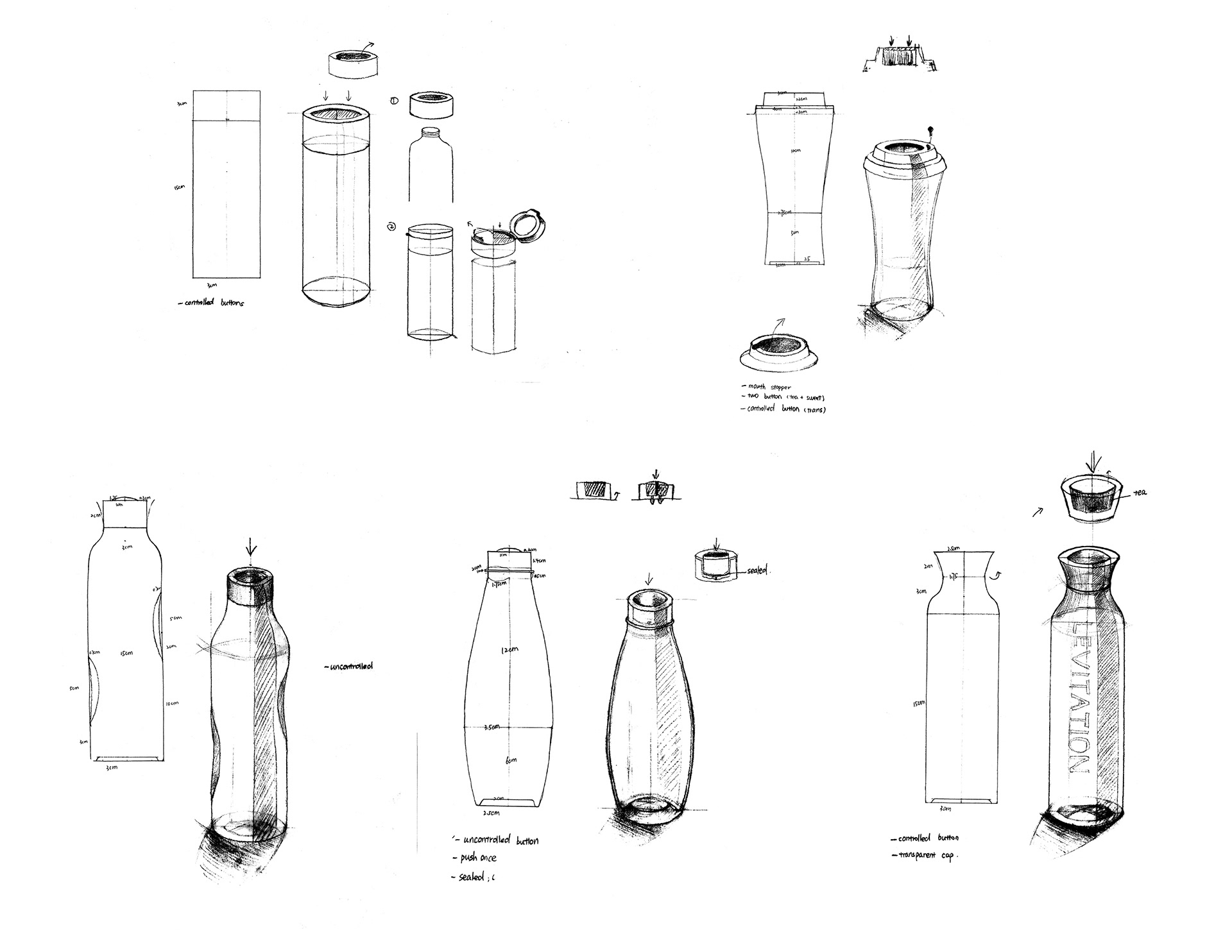 User Testing 1

. To understand consumers' preference for the shape of the bottle and how the system would work, I decided to conduct interviews and shape testing among participants. To convey the idea directly and accurately, I sketched a series of idea developments and form studies. I built various low-fidelity prototypes with foam core to identify general shapes and sizes. Then, 

 I hand-made five high-fidelity prototypes and spray-painted them with primer grey to conduct shape testing.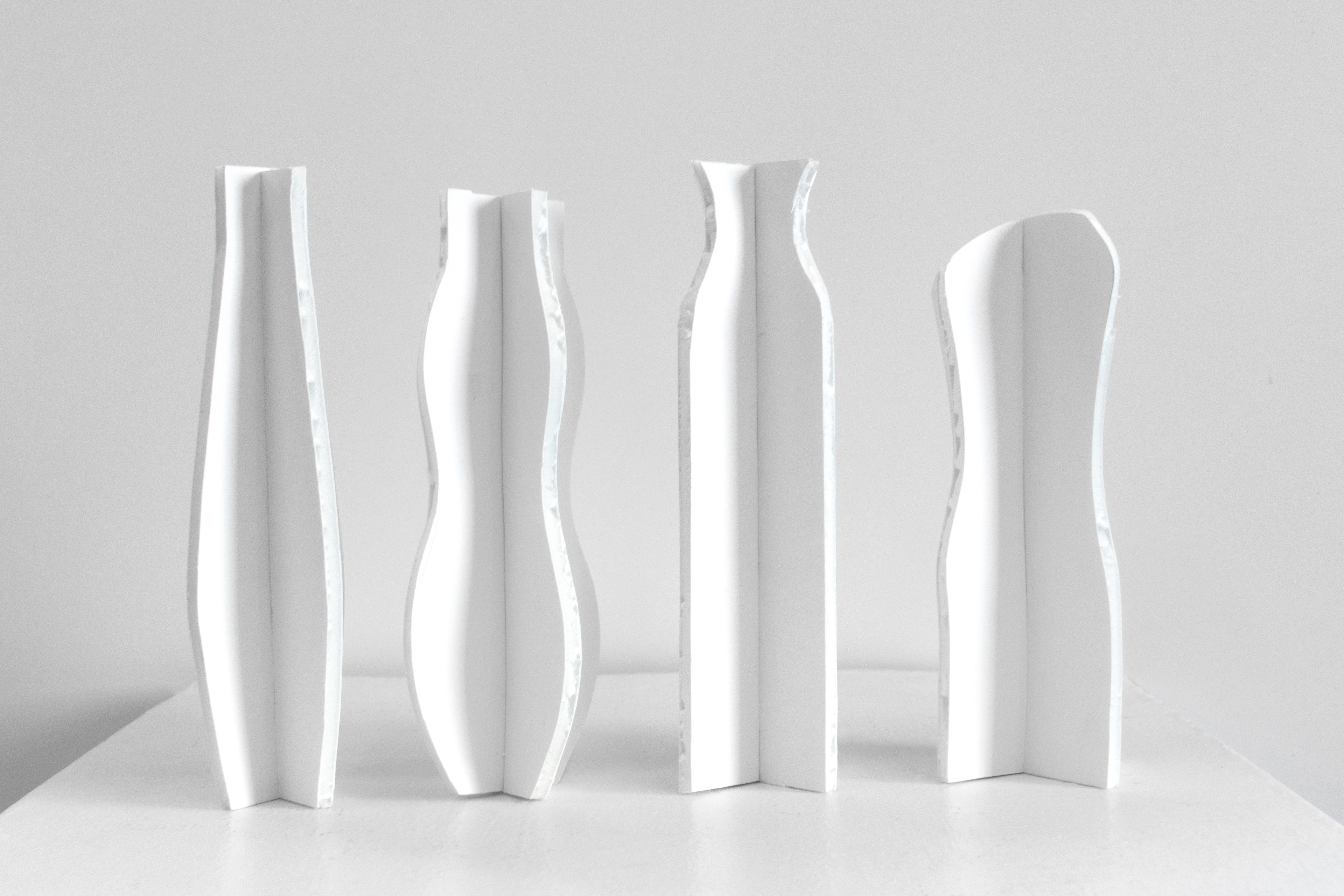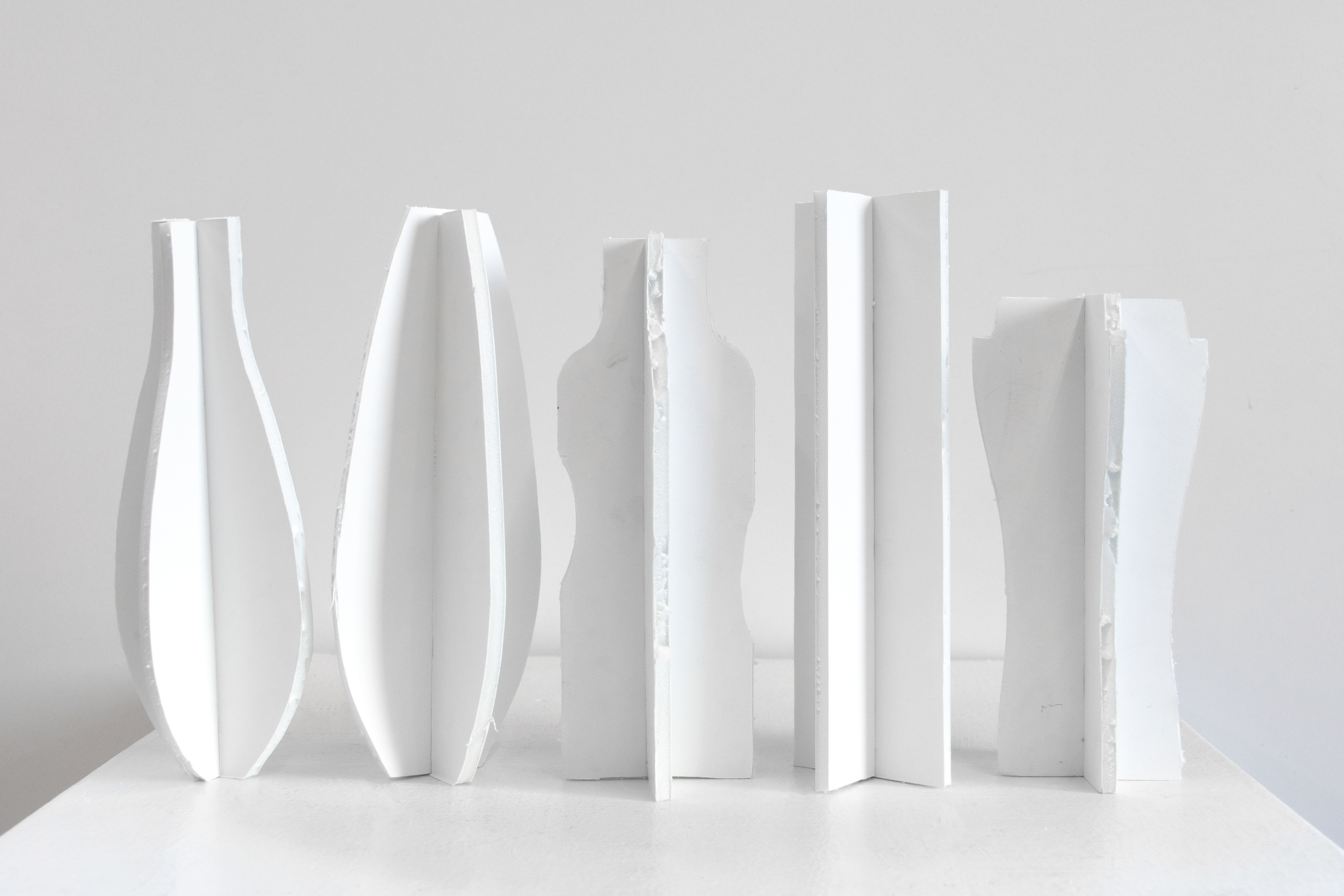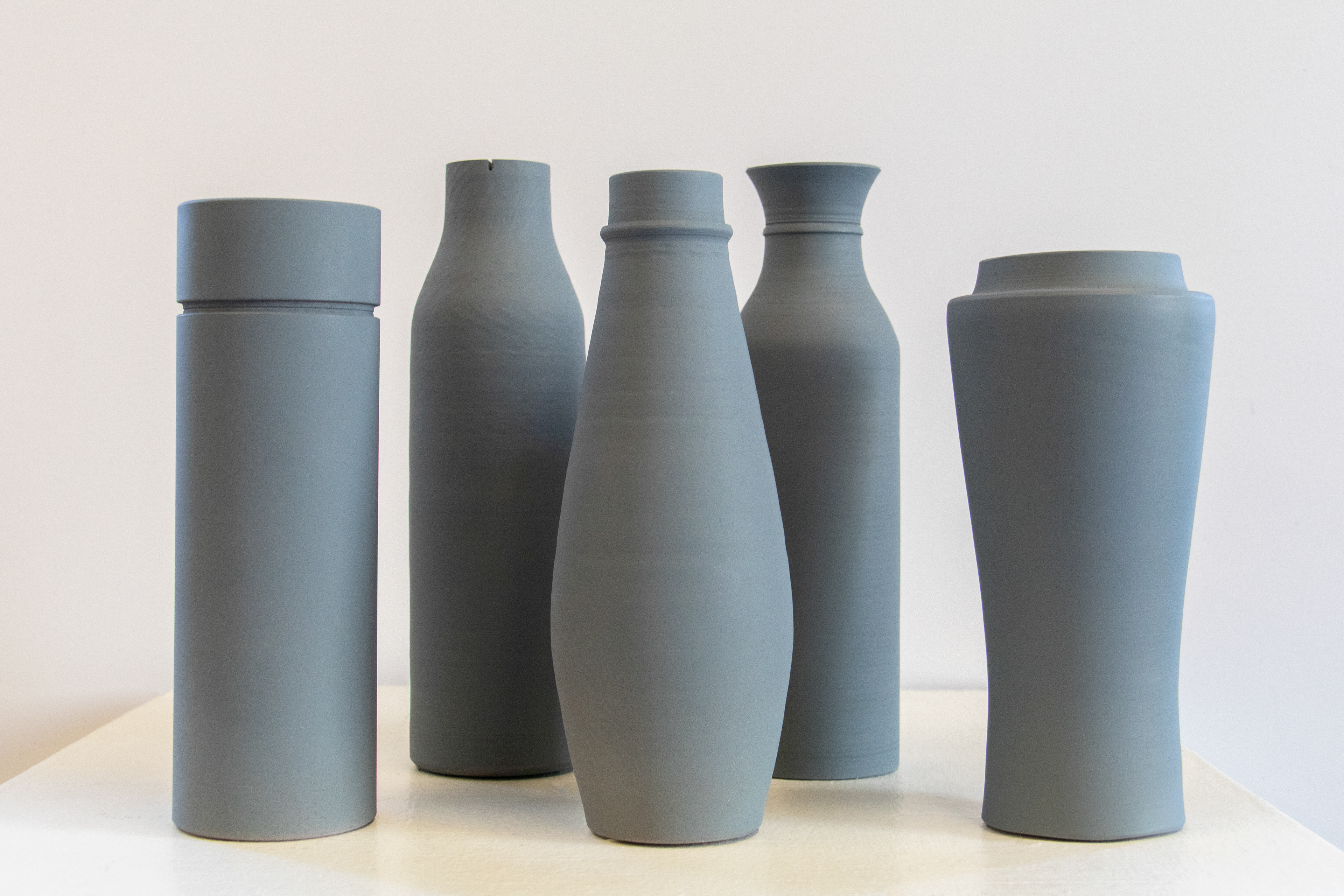 After testing and communicating among participants, I got their feedback and improved the most popular one prototype into the final model. On the one hand, the bottle is made by recyclable glass-simulated plastic, to encourage consumers to reuse the drink container and expand its service life, I designed a customization system on the brand website for them to choose various colors. Customers can also purchase a default green bottle or ones with other trendy colors in stores. On the other hand, the concentrated tea would made by wax which was completely biodegradable, replaceable and recyclable, consumers merely would change the tea capsule every time before drinking.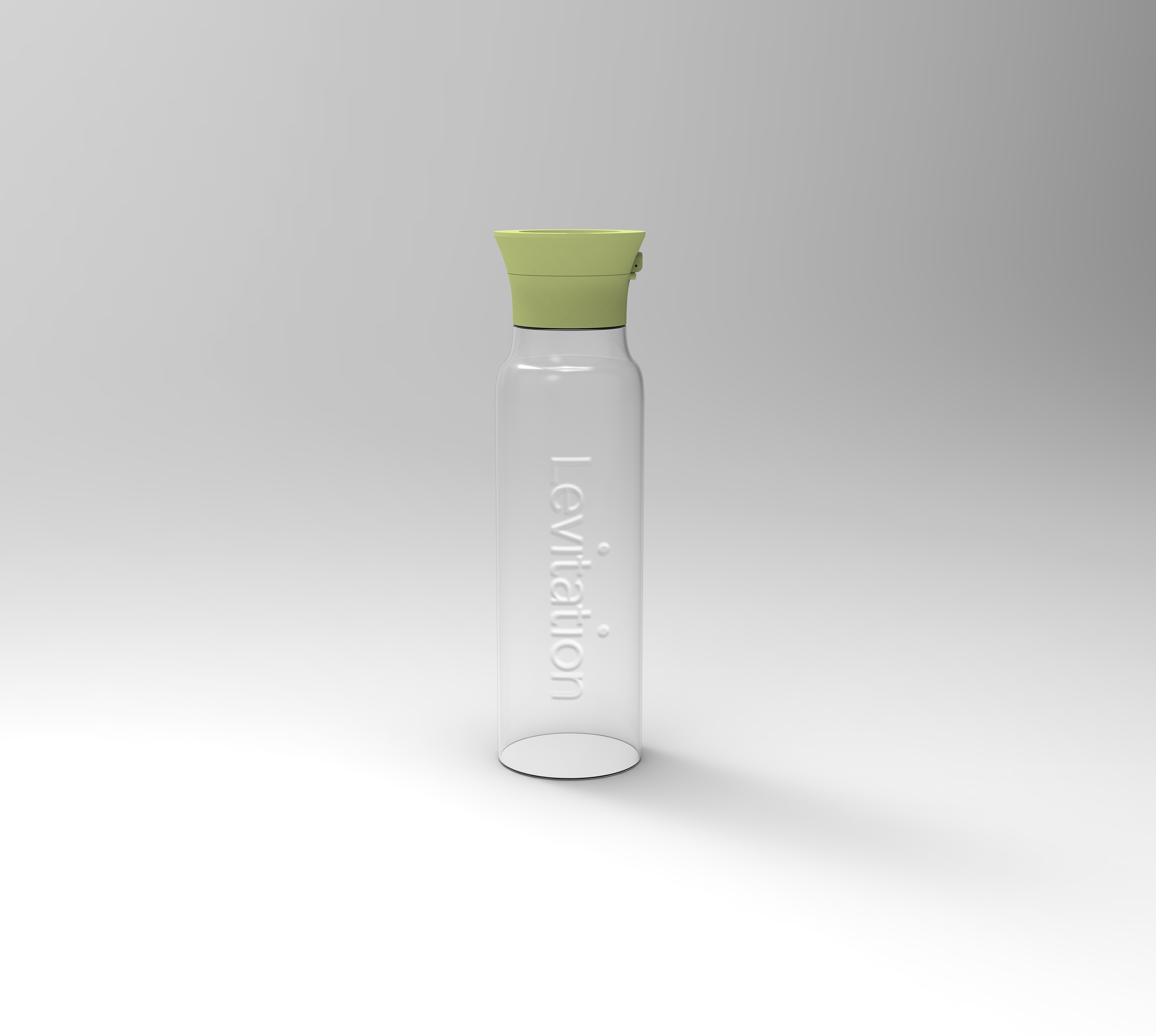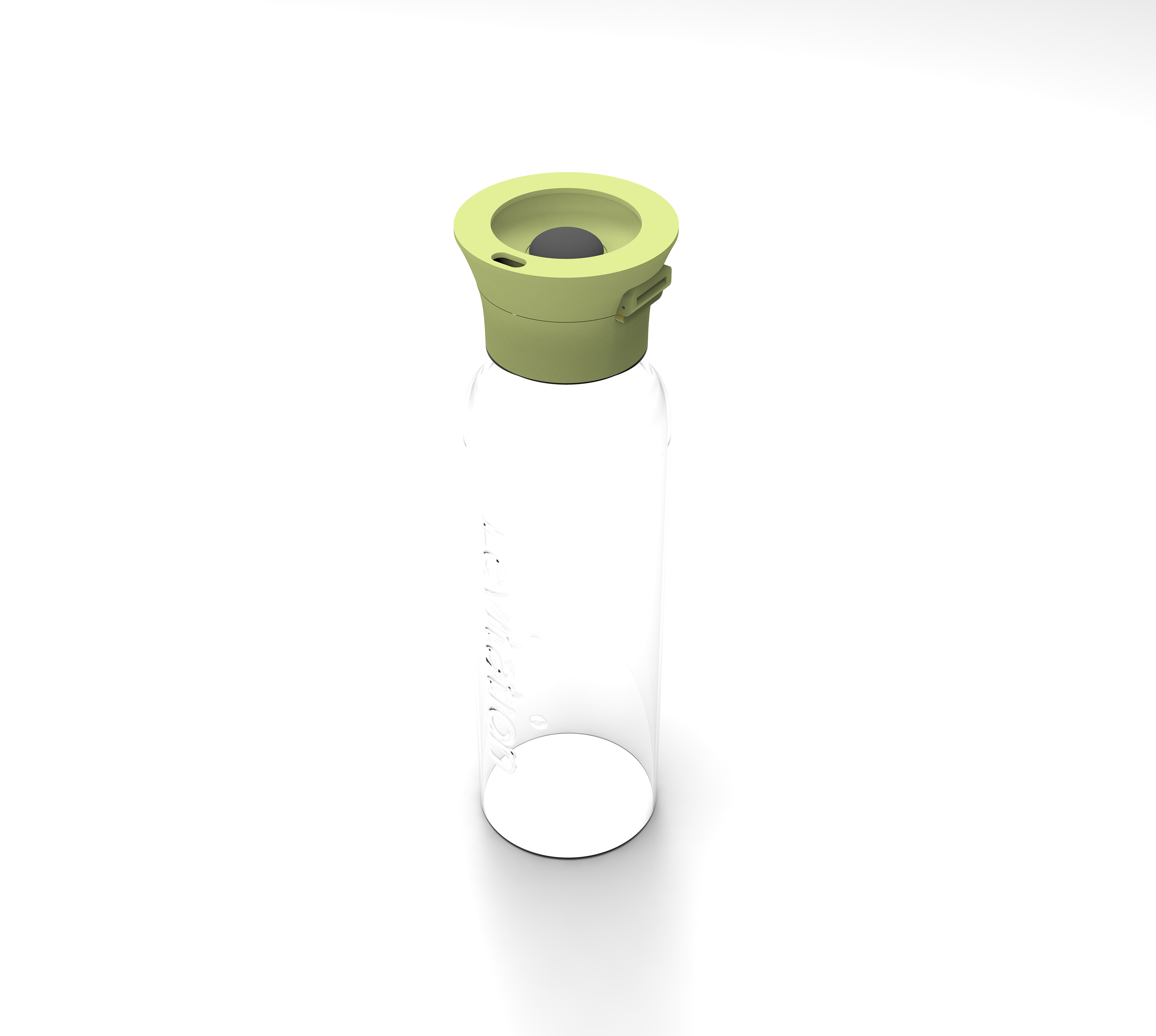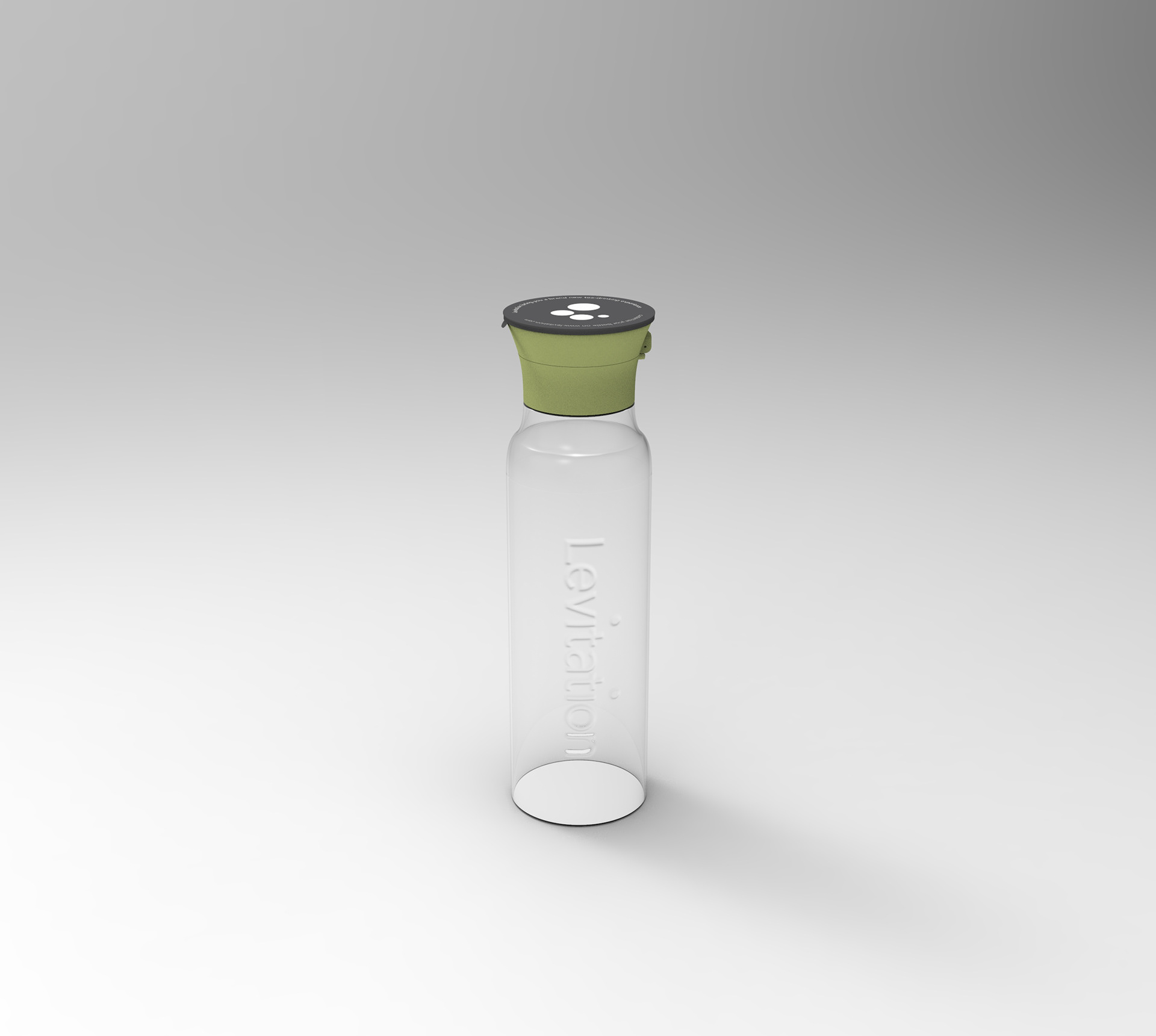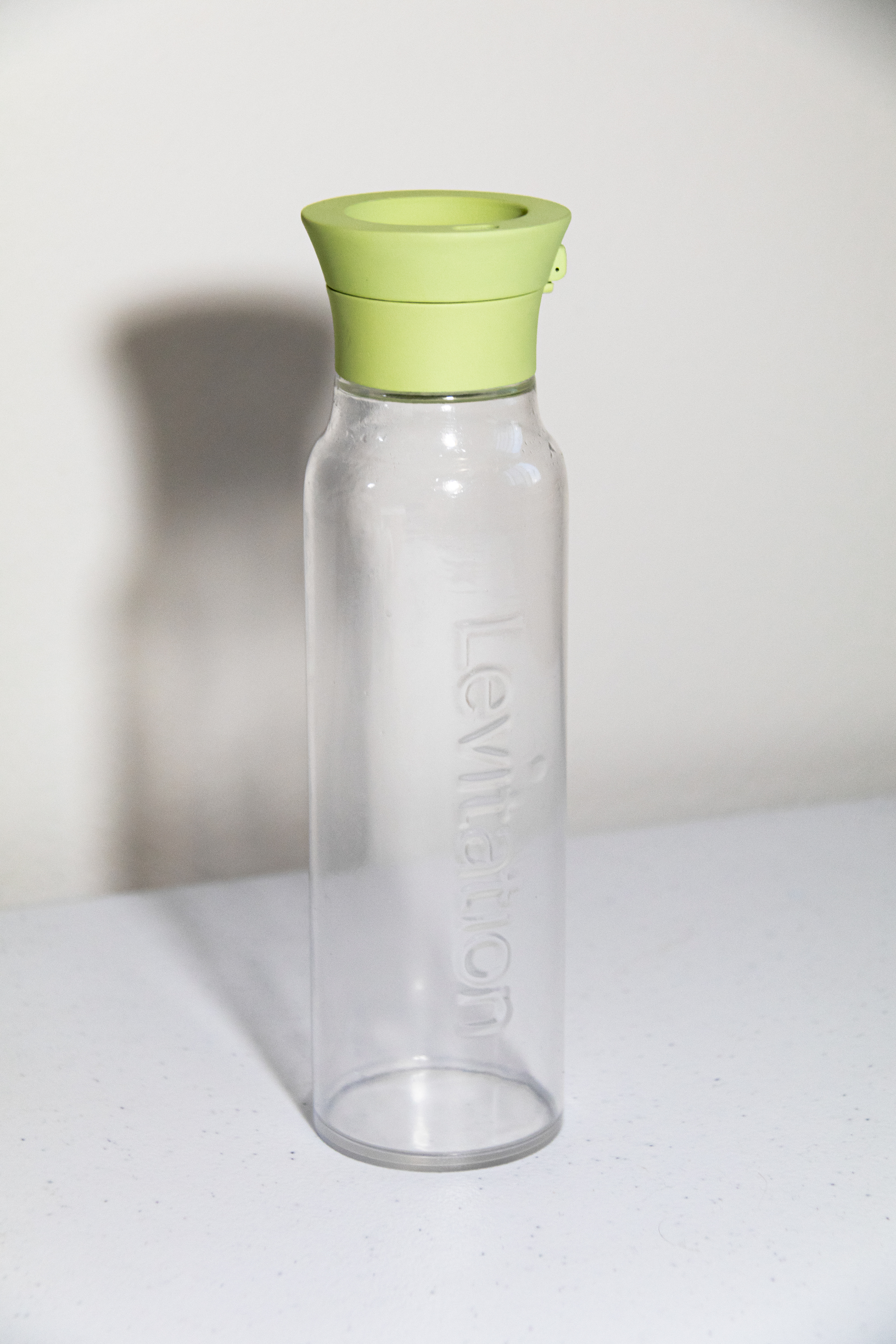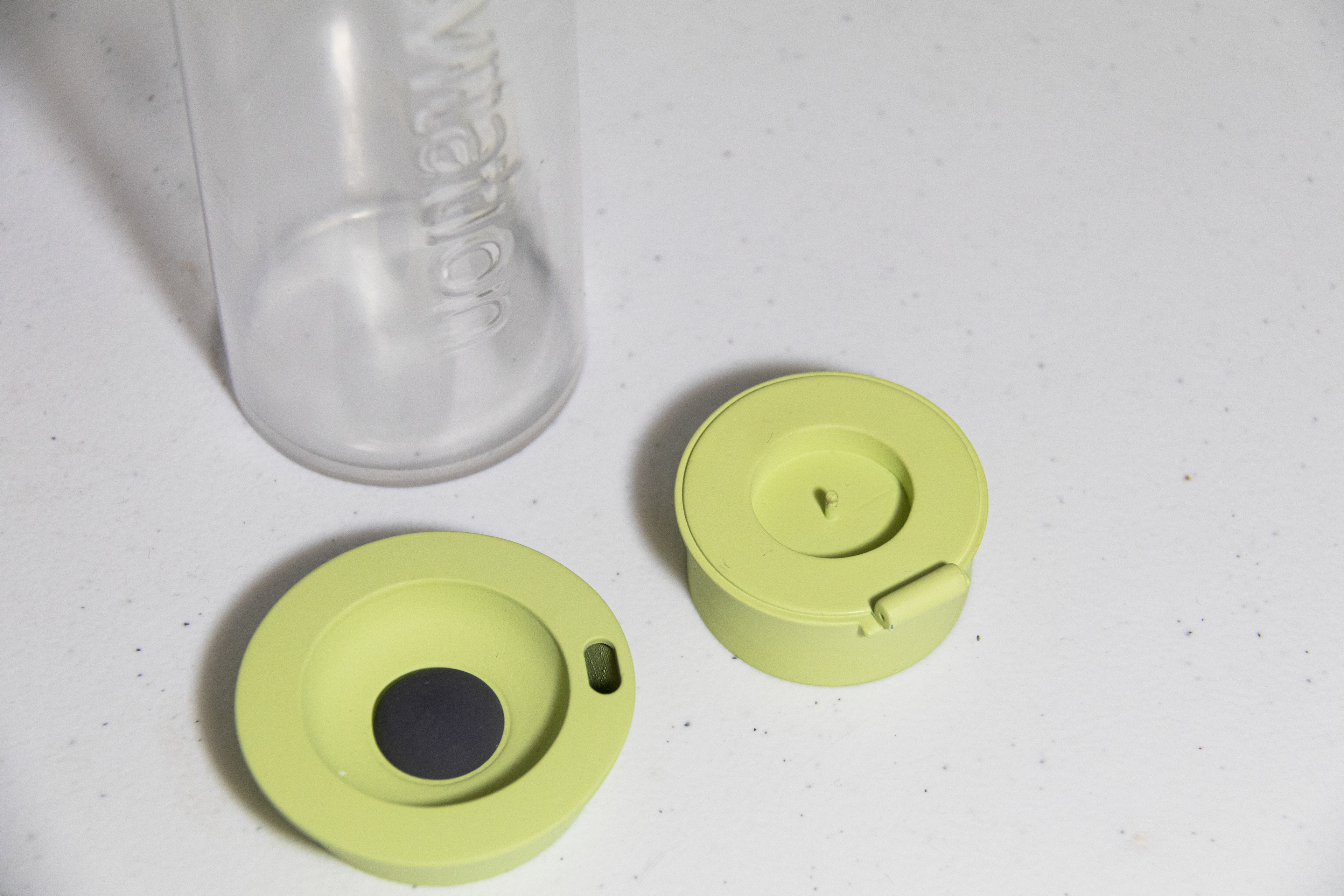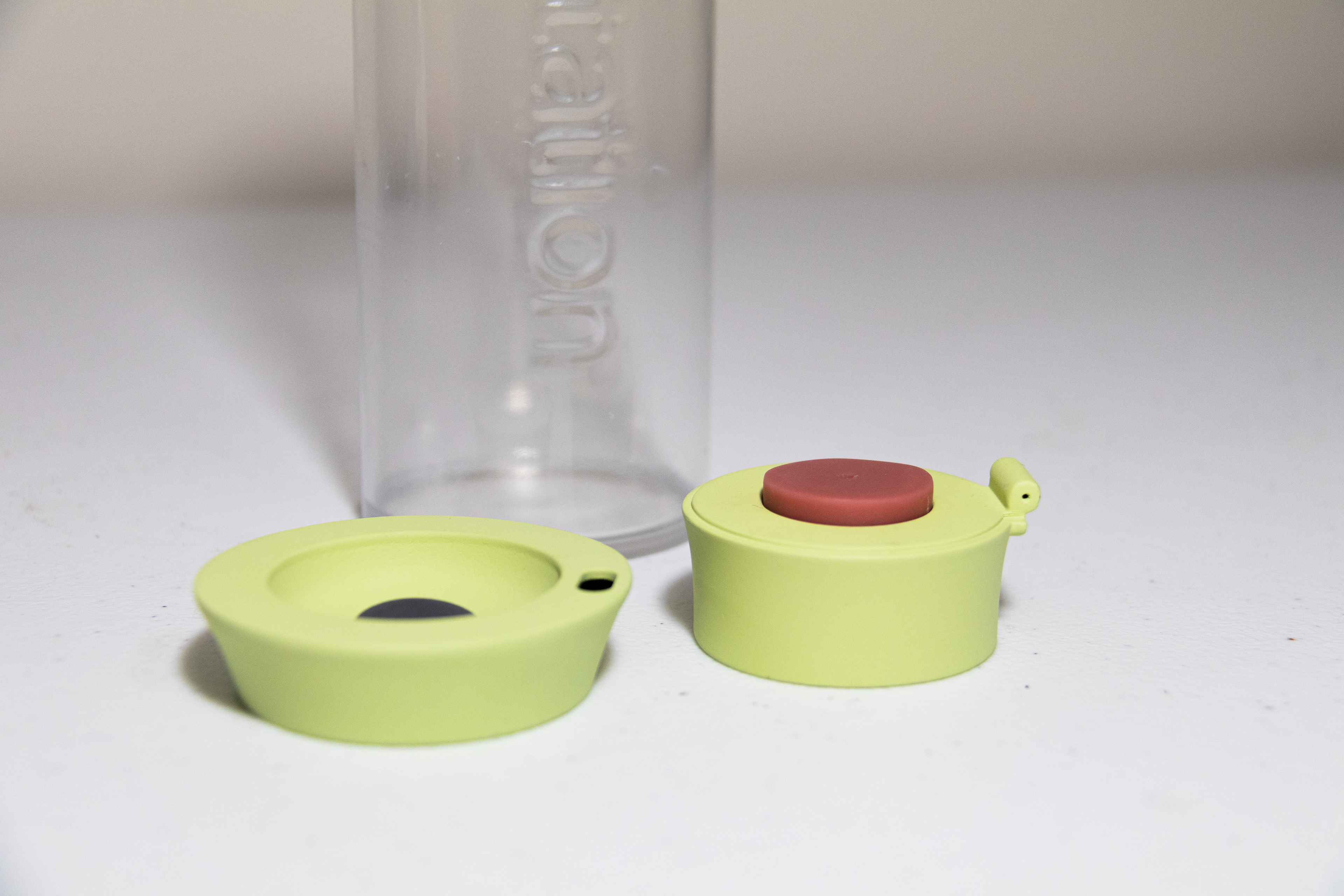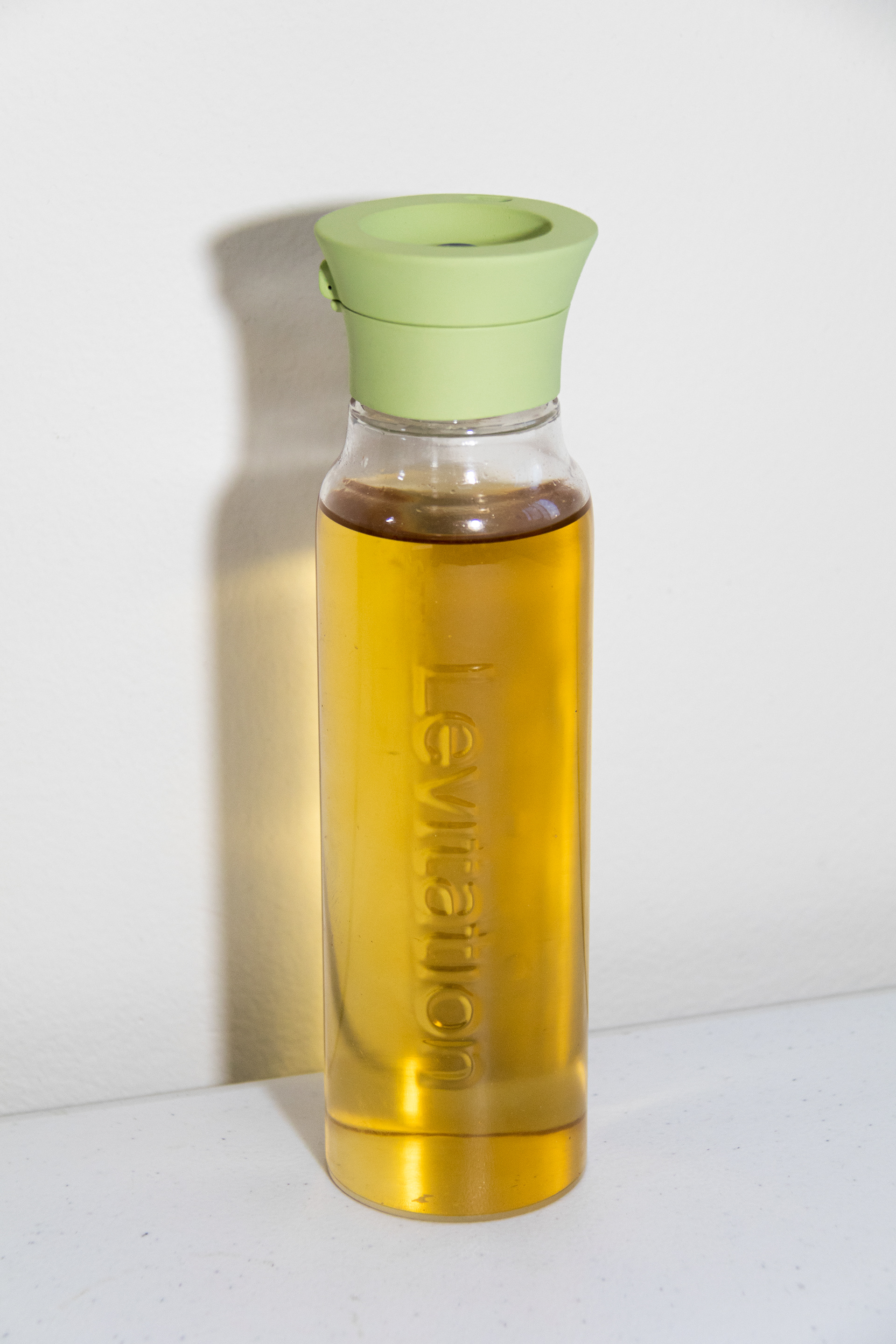 Identity guideline and promotion design
Brainstorming

. The first step to create the brand is deciding the brand name. 
Based on all the research, analysis, and synthesis, I did a brainstorming of "stress relief" and came up with a brand brief draft and a brand naming list.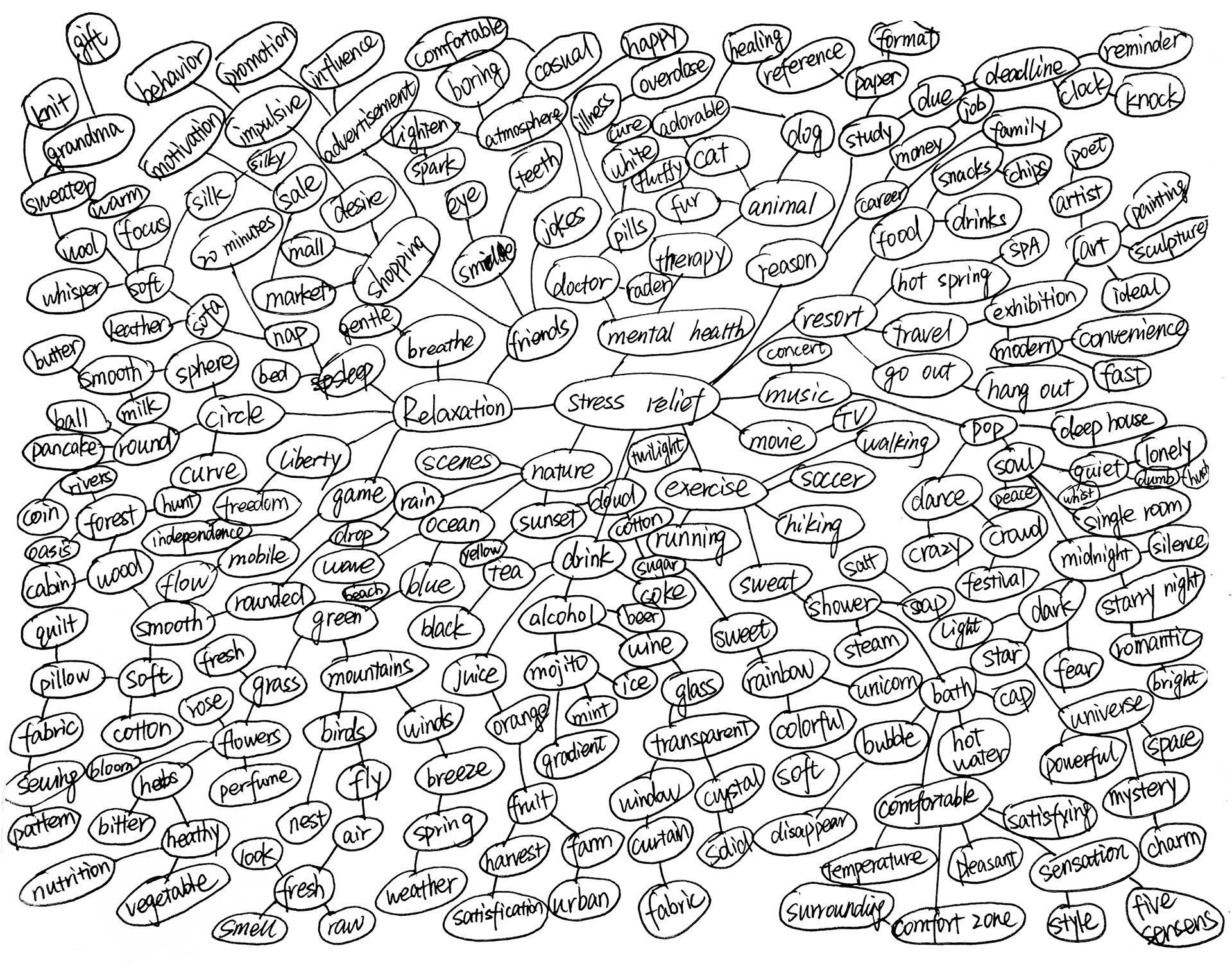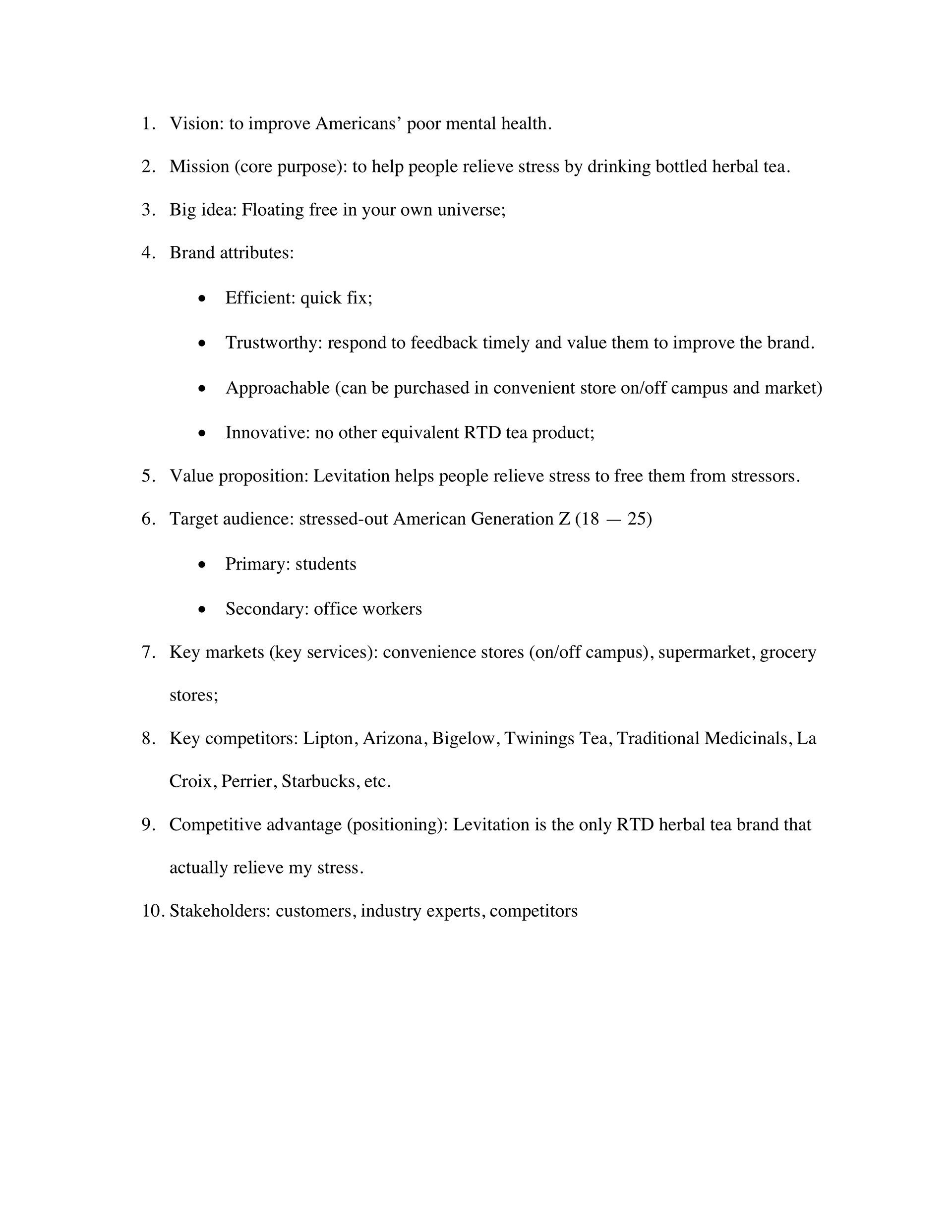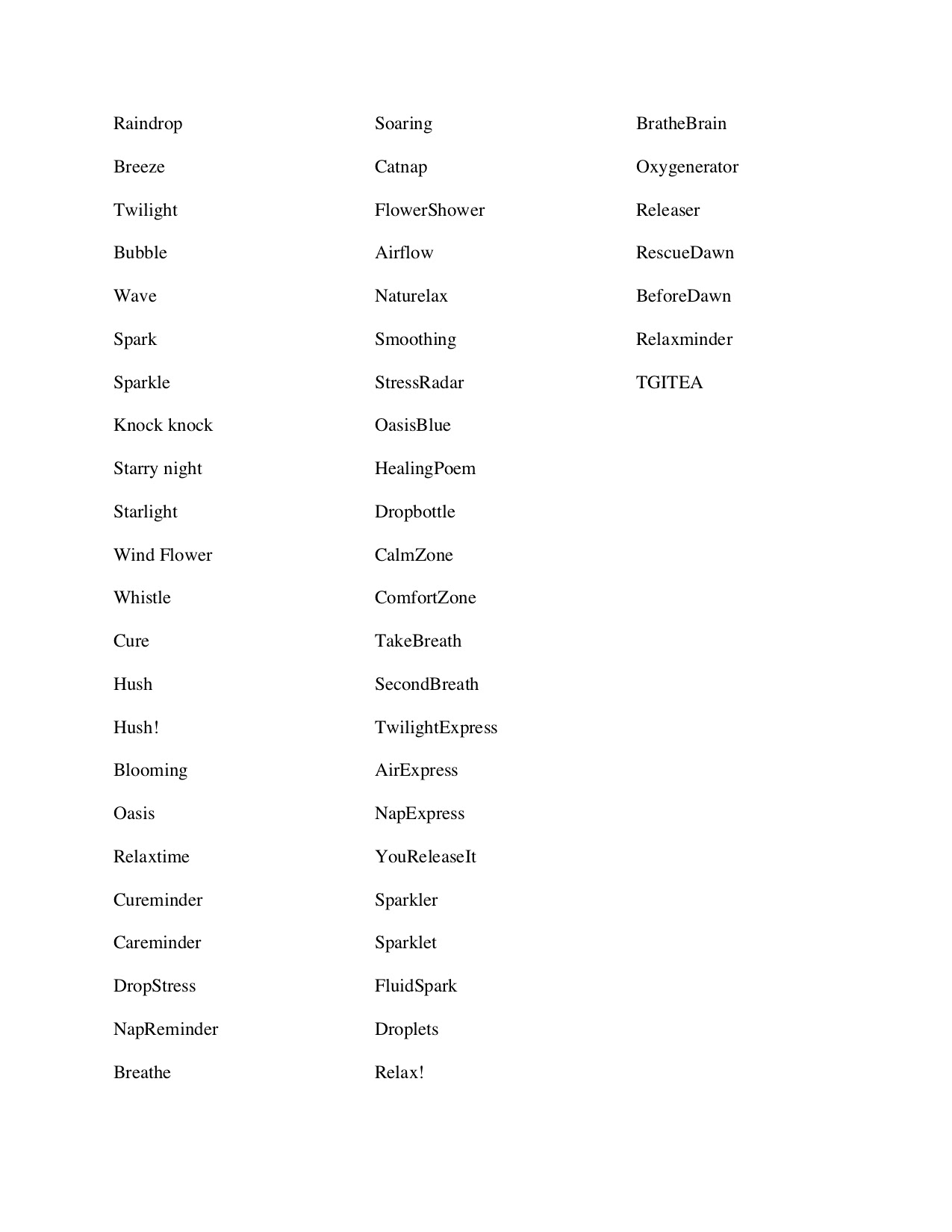 The visual identity of the brand includes a brand logo, use of color, type styles, and application. The name of the brand "Levitation" was inspired by the idea or image of floating in the air, which gives a sense of breathing, softness, relaxation, and freedom.
The Levitation logo expresses the same idea, the general shape of the symbol is a capital "L", those circles represent tea drops into water; as the international relaxing color, the green suggests relaxation, rest, freshness, and calmness.
The wordmark is a transformation of Avenir text, the kerning is subtly adjusted to make the entire logo more balanced; the two dots of the letter "i" are settled higher to indicate levitation.